Flawless Triumphs Seal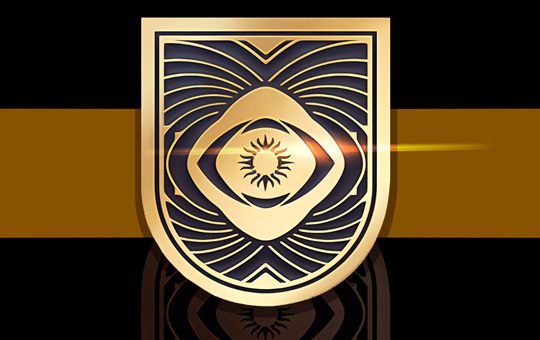 Triumphs and Flawless Seal Seal boost is a service that offers completion of the full or partial Flawless Title. The Flawless seal carry is a series of in-game achievements as a part of the Trials gameplay that results in obtaining the Flawless Title for your guardian. After buying the Flawless Seal a professional member of our team will complete the chosen amount of various achievements which are considered to be the hardest triumphs in all of the D2 game.
Flawless Seal is considered the most difficult PvP Title to get. Unlocking all the Triumphs requires an incredibly skillful team and a huge amount of Flawless runs and Trials wins. Purchase Flawless Seal carry and we will do all the following steps to complete the required Triumphs and get you this hardest Title and awesome rewards.
Start time: 15-30 minutes / Boost takes: at least 6 weeks (depends on map triumph).
Flawless Triumphs Seal boost rewards:
Confidence Is High Triumph:
Flawless Trials of Osiris.
Access to the Lighthouse.
Flawless Passage of Confidence completion with extra Trials gear.
Hardened By Trial and Flawless Empyrean Trials Emblems.
Guardian of the Lighthouse Triumph:
All the Rewards for Flawless run.
15 more wins after Flawless.
Additional Trials Gear and rewards that might drop during the service.
This is the Way Triumph:
Flawless Trials of Osiris runs four times on 6 different maps.
Tons of Trials Armor and Pinnacle Gear including new Emblems, Tokens, and more.
Safe Harbor Triumph:
3 Flawless Trials of Osiris runs.
Additional Trials Gear and rewards that might drop during the service.
All Roads to Victory Triumph:
All the Rewards for being Flawless.
50+ wins with all possible Passages.
Tons of Trials Gear and additional rewards from Passages.
Please note, that All Roads to Victory Confidence Triumph requires Flawless Passage.
Requirements:
1810+ Power Level;
Lightfall DLC;
this boost is a recovery (piloted).
D2 Flawless Seal Boosting Service
Although many of the D2 Flawless Seal triumphs are very challenging most of them are quite grindy and some require great skill and effort our boosting team is ready to help you. The Flawless title will give you great respect in D2.
That's why we offer Flawless Seal for sale for all the players who get tired of doing endless PVP grind every day. Our professional guardian boosters know the best and most optimal sources and methods to complete your order fast and easily while you enjoy your free time.
In case you still have any questions before getting our D2 Flawless Triumphs carry service, you can always contact our managers in online chat, skype, or discord. We are online 24/7 and ready to help.