Valorant Account Leveling Boost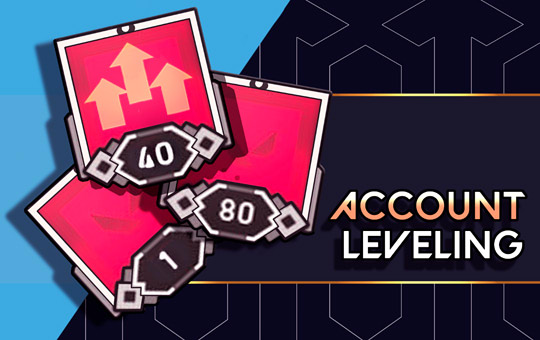 Estimated time for boost
: 
33 days
Estimated time for boost
: 
33 days
Valorant XP boost is a service for increasing your account level in the shortest time possible. Leveling a Valorant account can be a long and tedious process depending on your target level, and our services are here to help.
Valorant account level boosting works by us completing games and reaching decent results in order to maximize the XP per match ratio. Simply buy Valorant leveling here at Boosthive and let us handle the rest of the work.
Start time: 1-2 hours / Boost takes: ~8 hrs per level.
Valorant account level boosting includes:
Your desired account level.
Account color schemes.
Valorant account leveling rewards.
Manual service completion.
Good K/D stats during the service.
Please keep in mind that you will need to choose your current rank correctly so we can accurately calculate the required XP for your target level. Before buying Valorant level boosting, please make sure to take a quick look at the basic requirements for this service.
Requirements:
Valorant account.
ranked games are unlocked.
If you don't have Ranked games unlocked, simply select unlocking them as an additional option for this service and we will reach level 20 for you during the Valorant XP boosting service.
The fastest way to level up in Valorant
By far, the fastest and most efficient way to gain levels in this game is by buying Valorant leveling services. Our professional players will finish games fast and with decent results, which reflects on the amount of XP you will get after each match.
Simply select your desired and starting levels, and let us handle the rest. If you are not sure about the procedure of buying Valorant level boosting we have prepared this step-by-step breakdown of the entire process to assist you.
How to buy Valorant XP boost:
Select your starting Valorant level.
Select your desired Valorant level.
Proceed to the checkout.
Finalize the payment.
Wait for 3 to 7 minutes for us to contact you directly.
Specify all the details with our customer service team.
Enjoy your XP boost in Valorant!
As you can see the whole process is simple and takes minutes to complete. Unlock great cosmetic rewards without hassle with our Valorant leveling services.
If you have any questions about buying Valorant level boosting or want to add something extra to the service - don't hesitate to reach out to us directly. Our customer service team is available 24/7 and is always ready to provide their assistance. You can contact us via Discord, Skype, or live chat here on the website. Make your time with Valorant much more enjoyable with Boosthive today!