Ragefire Chasm Boost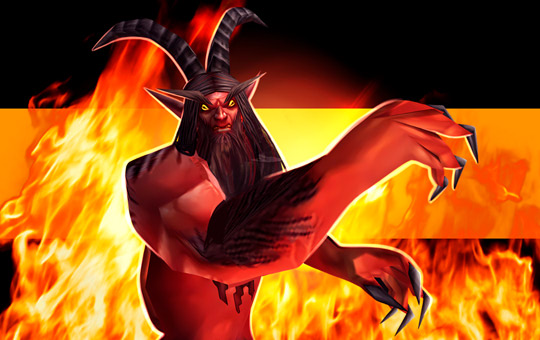 Ragefire Chasm boost is a fast way to clear 4 bosses in this dungeon on a set difficulty in the new Season of Discovery. This is one of the first dungeons you will come across while playing WoW, located beneath Orgrimar capital itself. Of course, the Season of Discovery Ragefire Chasm 5-man run will be a completely different experience as it is the theme of this version of WoW.
Whether you are looking to do quests there, or want to get some great loot – buying Ragefire Chasm dungeon boost will save you lots of time in comparison to the LFG system. Ragefire Chasm dungeon carry is available on all difficulty modes (currently only a set difficulty is present). There are no attunements or pre-quests before Ragefire Chasm, you can simply enter this dungeon without any preparation.
Boost takes: 30-40 minutes / Start time: flexible.
Season of Discovery Ragefire Chasm dungeon boost rewards:
Ragefire Chasm dungeon cleared and looted.
Plenty of powerful gear.
All other loot and resources dropped in the dungeon.
Stream link if necessary.
Ragefire Chasm dungeon boosts are available for sale on all Season of Discovery realms. You can select several Ragefire Chasm runs with the slider. Please check the requirements before making a purchase.
Requirements:
How to Get Ragefire Chasm Boost?
The process of getting the Ragefire Chasm dungeon carry is easy and fast. Here is a quick step-by-step explanation of how it works.
Decide on your desired number of runs.
Contact us via live chat to check:

self-play option availability;
the start time for the boost.

Confirm the details and finalize the payment.
That's it! Enjoy your fast RC dungeon run.
We have also prepared a list of frequently asked questions, so you have more information about the service before buying Ragefire Chasm boosting.
Where is the Ragefire Chasm located?
The Ragefire Chasm entrance is located within the Orgrimmar itself. The coordinates are 52, 49. Summoning is always possible if you are in another zone, so it's not a problem for our team! However, if the character is already close to the entrance before the run it can speed up the service a little bit.
Discovery Ragefire Chasm Bosses
This dungeon consists of 4 bosses that our boosting service will help to defeat.
Ragefire Chasm Bosses:
Oggleflint.
Taragaman the Hungerer.
Jergosh the Invoker.
Bazzalan.
That's why we offer Ragefire Chasm for sale for all the players who get tired of doing endless LFG pugs every day. Our professional boosters know the best and most optimal sources and methods to complete your order fast and easily while you enjoy your free time.
In case you still have any questions before getting our Season of Discovery Ragefire Chasm carries service, you can always contact our managers via online chat, skype, or discord. We are online 24/7 and ready to help.