Ogri'la Reputation Boost in TBC Classic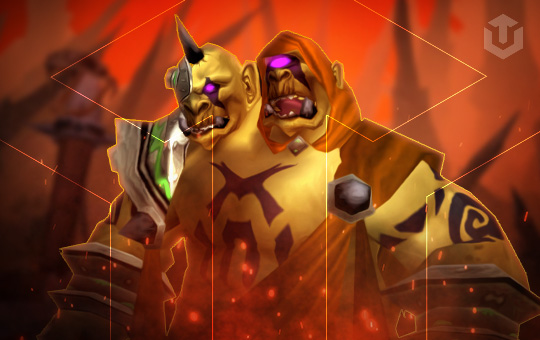 Buying the Ogri'la reputation boosting service is your fastest option to level up this faction's rep to Exalted without weeks of tedious daily quests and apexis farming. Ogri'la is a group of Ogres that evolved further from their brutal neighbors due to the proximity to the magic crystals. Now Ogri'la faction offers powerful rewards, socketed gear, and potions to those who manage to boost this rep to Exalted.
Ogri'la Reputation Carry Rewards.
TBC Classic The Ogri'la faction rep leveled up to Exalted.
Powerful epic gear and wep[ons like Crystalline Crossbow.
Unique Reputation Ogri'la Tabard for your collection.
Apexis Crystal currency.
Unique potions and consumables working only in Blade's Edge Mountains.
All loot gathered during the reputation farm.
Boost to Exalted takes: 10-14 days.
To get the precise time required for your Ogri'la reputation carry service and to make it faster and cheaper please select the right option for your current rep level and don't forget to check our basic requirements below.
Requirements:
WoW Burning Crusade Classic account;
70 Level character;
this boost is piloted and requires account sharing.
Where is the Ogri'la Reputation Vendor?
So, where can you buy all those awesome Ogri'la rewards after the reputation boost done by our professiona team? It is easy, there is just one faction vendor located in the main questing hub of Ogri'la at the Blade's Edge Mountains. He offers everything from epic gear and weapons to useful potions. His name is  Jho'nass <Ogri'la Quartermaster>, visit him and loot your pre-raid epics from this awesome faction.