Diablo Immortal Campaign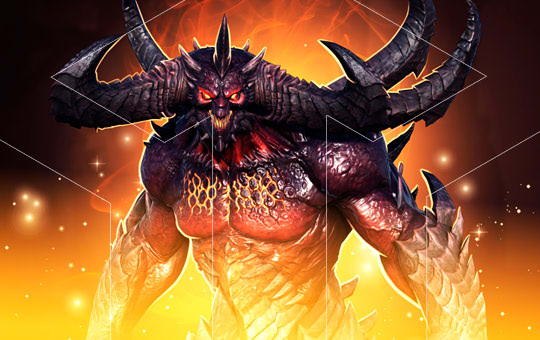 Diablo Immortal campaign boost is a service that provides the completion of the main storyline in the new mobile Diablo game. We offer the best and fastest way to deal with the story's main antagonist Skarn, the strongest lieutenant in Diablo's army.
Buy Diablo Immortal campaign to save precious time and get right to the interesting features like Rifts, Lairs, and Dawn of Damnation activities. Ordering the Diablo Immortal campaign will provide a professional player that will start and complete the service on day one within a matter of hours.
Diablo Immortal campaign completion rewards:
100% guaranteed DI campaign completed.
All legendary and set gear along the way.
Max level activities unlock (Rifts, Lairs, Dawn of Damnation.
All items saved during the boost.
Boost takes: ~10-12 hours.
We will start the boosting on day one of the Diablo Immortal release date which is 2.06.2022.
Requirements:
Diablo Immortal character;
this boost is piloted.
Diablo Immortal campaign Plot
Diablo Immortals' main story will take place in the year 1270 in the Diablo world between Lord of Destruction and the D3 timeline. The DI campaign will focus on the Worldstone, serving as a catalyst for the plot. The main villain is set to be Skarn, Herald of Diablo.
The story will feature what happened to Tyrael after the destruction of the Worldstone so as Deckard Cain and his activities. Also why Maltael abandoned haven and how Demon Hunters were founded and many other interesting stories.
How long does the Diablo Immortal campaign take?
To start the Diablo Immortal campaign you must own the game on your mobile phone or PC. Simply create a character and our professional boosters will continue from there.
The length of the campaign is stated to be around 10 hours if you follow the main route.
Diablo Immortal campaign boosting service
That's why we offer the Diablo Immortal campaign for sale for all the players who get tired of doing the endlessly repeatable quests. Our pro boosters know the best and most optimal sources and methods to complete your order fast and easily while you enjoy your free time.
In case you still have any questions before getting our DI campaign service, you can always contact our managers via online chat, skype, or discord. We are online 24/7 and ready to help.