Counter-Strike 2 Coaching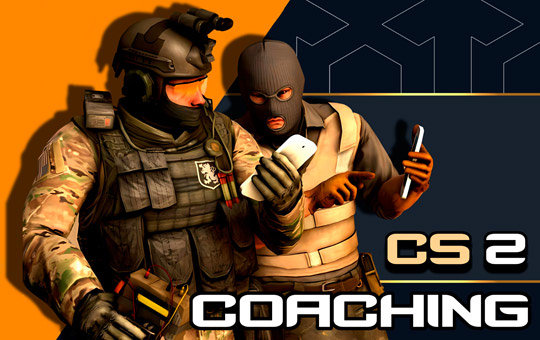 CS2 coaching is the best way to master Counter-Strike and learn everything about the game. Our CS2 coaches are some of the best in the game and are ready to assist you with getting leaving competition in the dust.
Whether you're a new or an experienced player who wants to learn some advanced techniques, we've got you covered! Simply buy Counter-Strike 2 coaching and improve at the game faster than ever before.
Start time: 1 hour / Boost takes: chosen number of hours.
CS2 Coaching includes:
Your desired number of coaching hours.
Comprehensive guidance on improving your CS2 skills.
In-depth understanding of game mechanics.
Our coaching is performed via voice chat (usually Discord). If you don't have a mic we can also help you via the text chat, however, microphone is highly preferable. We can also use other types of voice software if you don't like Discord.
If you want our coach to spectate your gameplay, don't forget to provide us with a link to your gameplay before the session begins.
Requirements:
CS2 Account;
microphone + voice chat access (recommended);
Prime Status (for Ranked play).
Reasons to Buy CS2 Coaching
There is a wide range of skills that go into winning a game in CS2. It is important to master most of them to be able to win consistently. This is exactly what our CS2 coaching is here to help with.
Our professional CS2 coaches can help you with:
Mastering gameplay mechanics.
Gaining a deeper understanding of maps.
Discovering the best positions for various strategies.
Selecting your loadout depending on the situation.
Improve your aim.
Our coaching sessions are tailored to your strengths and weaknesses in order to make you a better player.
How it works
Purchasing coaching in CS2 is a breeze and won't take long at all. Here's a step-by-step breakdown of the process for the best CS2 coaching experience:
Purchase the Coaching service.
We will contact you to select your preferred coaching time.
Select your desired points of improvement.
Join a call with our coach (usually via Discord).
Our coach will monitor your game or join it to provide coaching tailored to your abilities.
The entire process is straightforward and can be completed in minutes. If you have any questions or wish to customize your order further, don't hesitate to contact us directly! Reach out to us via Skype, Discord, or live chat on our website. Our 24/7 customer service team is always ready to assist you. Improve your CS2 skills today with Boosthive!