CS2 FACEIT Boosting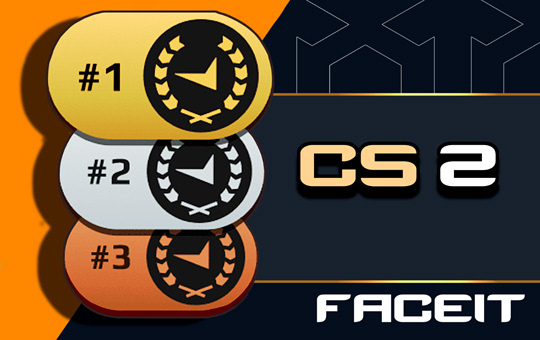 Estimated time for boost
: 
18 hours
Estimated time for boost
: 
18 hours
Counter-Strike 2 FACEIT boost is a service that helps with reaching any rank in the FACEIT competitive ladder of CS2. Rank on the FACEIT ladder shows an even higher level of skill than a regular competitive-game rank. For example, Global Elite, which is a max rank in CS2, only amounts to rank 6 or 7 on the FACEIT ladder. CS 2 FACEIT boosting is a great way to climb this ladder without breaking a sweat!
FACEIT carry is here to improve your rank on this website and increase the K/D ratio on your profile. No need to stress out about boosting the FACEIT rank when we can do it for you.
Start time: 40-50 minutes / Boost takes: depends on current & desired rank.
CS2 FACEIT rank boost includes:
Your desired CS2 FACEIT rank.
High K/D ratio during the boost.
Cases and skins dropped during the boost.
Manual service completion.
Please keep in mind that this service is only available in piloted mode only. Take a look at the other requirements before making a purchase.
Requirements:
CS2 account;
Prime status;
Calibration completed;
this service is piloted.
How it Works
If you are wondering about how Counter Strike 2 FACEIT boosting works you can take a look at this easy step-by-step breakdown of the entire procedure.
Select your current and desired FACEIT level .
Add extra options if there are any that caught your attention.
Proceed to the checkout and finalize the payment.
Wait for 3 to 7 minutes for us to contact you directly.
We will log into your account and reach your desired FACEIT rating.
That's it! Enjoy your new FACEIT rank.
As you can see the entire process is simple and requires very little time and effort to get started with.
FACEIT Rating Boost
FACEIT rating is not located inside the game itself, instead, it is located on a separate website. What makes it special is the fact that it is affiliated with e-sports, meaning that there is a chance to participate in various FACEIT tournaments and win real prizes. However, in order to do so you need to have a high rank, and this is exactly what your FACEIT rank boosting is here for.
If you have any questions or want to add something extra to your FACEIT carry – don't hesitate to reach out. You can do so via Discord or live chat here on the website. Make your CS2 gameplay more enjoyable with Boosthive today!