CS2 Wins Boost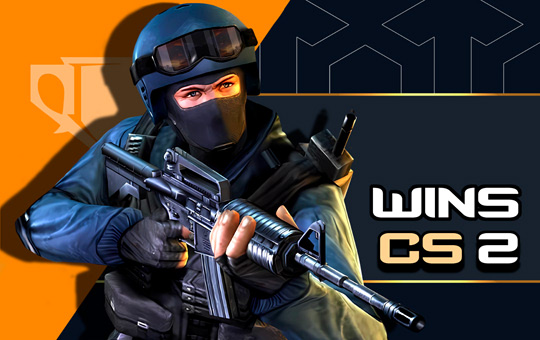 CS2 win boosting is a service that helps you with getting wins, as well as a good K/D ratio at the same time. Improve your stats and have a chance to increase your rank with this service. No need to sweat over losing stats when you can let us handle stats for you.
Counter-Strike 2 win boost is a convenient service for all players who want to achieve a certain number of wins without stress.
Start time: 40-50 minutes / Boost takes: 1 hour per win.
CS 2 win boosts include:
Your desired number of wins in ranked mode.
Chance to increase your rank.
High K/D ratio.
Skins and rewards dropped during the boost.
Important: While CS2 win farming increases winrate it does not guarantee a rank up.
We also offer live stream and solo play as an additional option. For live streaming, please make sure to request it prior to the service start so we have time to set everything up. The solo play option allows you to improve personal stats on various tracking sites.
Requirements:
CS2 account;
Prime Status;
this service is piloted.
How it Works
If you want to buy wins in Counter Strike 2 but are not sure how it works, we have prepared this step-by-step breakdown of the entire process.
Select your current rank.
Pick your desired number of wins.
Select solo mode if you want better stats on tracking websites.
Proceed to the checkout and finalize the payment.
We will contact you to discuss the boost schedule.
Our booster will log into the game at the appointed time and win ranked games either solo or with a team.
Please keep in mind that we complete all of our services by hand, without using cheats or any other type of 3rd party software to get an advantage. Everything is performed by professionals manually.
How to Boost Your Winrate in CS2
There are many different skills that are involved in winning a match of Counter-Strike 2. Here is a list of everything you need to master in order to increase your CS2 winrate.
Great aim.
Situational awareness.
Knowledge of the map.
Great team and communication with it.
If you simply want to improve your account stats without having to grind for hours on end to acquire these skills, our CS2 win boosting is exactly what you need. Let our professional players handle this process for you. Enjoy CS2 more with Boosthive today!