Mimiron's Head (Yogg-Saron mount)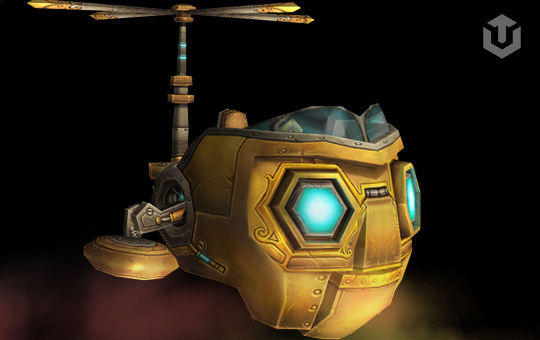 Mimiron's Head drop rate is 1% from Yogg-Saron in the Ulduar raid. This mount has a very low chance to drop, so it may take months to obtain it. Buying Mimiron's Head boosting service is the best way to free yourself from boring Ulduar runs every week and add this vehicle into your mount collection as fast as possible.
Mimiron's Head carry has three options: the number of Yogg-Saron kills without mount guarantee, an indefinite number of runs until it drops (guaranteed farm), or buyout from Black Market without using your gold. The last method allows you to get this Mimirons Head within several weeks instead of months of grinding.
WoW Mimiron's Head boost includes:
Unique epic mount - Mimiron's Head farm options:

select the number of Yogg-Saron (without mount guarantee);
Mimiron's Head guaranteed farm;
buyout from BMAH (without spending your gold).

FoS achievement - And I'll Form the Head!.
Some transmog gear from Ulduar.
VPN security for account safety.
Free 1-70 leveling to access Black Market (only for BMAH method).
Boost takes:
3-6 months on average (regular farm);
2-8 weeks to get from BMAH.
Please note, that ETA for this service shows only approximate time. With bad luck, it could take more time, but additional characters on your account make the process faster.
Important: In case you select the number of Yogg-Saron runs and the mount drops before the limit is reached, we will use the remaining fee for unused runs as a credit for another service of your choice.
Please note, in case you decide to buy Mimiron's Head mount service from BMAH, make sure that you meet the basic requirements. We also ask to read our quick guide on how this service works.
Requirements (BMAH buyout):
second sub-account with new expansion (f.e WoW 2) on the same battle-net;
active game time
NO need to have ANY gold on your account;
instant character 70 lvl boost purchased;
this service is piloted only.
Requirements (regular farm):
45 level;
no gear requirements;
active wow subscription.
BMAH Mimiron's Head Mount For Sale
This method allows you to get Yogg-Saron mount with a fast result only within just a few weeks.
Here is our step-by-step guide on how it works.
You need to create another account (f.e. WoW 2) within your battle-net account.
Any Dragonflight edition and game time purchased.
Order 3 Character Transfers bundle via in-game shop.
Our team will start hunting for the desired mount on 20+ different realms.
When an item pops up on any server, we will transfer there.
We will start bidding on the item and win it on the first try with a ~95% chance.
If we lose the bidding, we will repeat steps 4-6 steps.
As you can see, it is very easy and you can loot Mimiron's Head mount much faster than doing weekly Ulduar runs and trying to get it with a random 1% drop rate. We track all Black Markets on every server, so we know when the item pops up. Our team knows how to bid properly to win the trading. Everything is completed on your second account, so there are no risks of losing time and money.
In case you still have questions before buying Mimiron's Head from Ulduar, feel free to contact us in an online chat. We work 24/7 and our managers are ready to answer all your questions.