Voidtalon of the Dark Star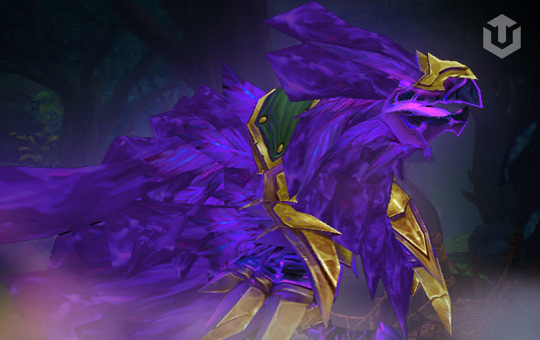 Buying Voidtalon of the Dark Star mount is the fastest way to get one of the rarest mounts in World of Warcraft. The Voidtalon boost is performed by a trained player who will locate and use the Edge of Reality portal which rarely spawns in all Warlords of Draenor zones.
Voidtalon is a ground mount that has a similar model with Raven Lord from Anzu and Flametalon of Alysrazor from Alysrazor.
Voidtalon mount carry includes:
Rare epic mount – Voidtalon of the Dark Star;
100% done by hands via camping and realm-hopping in different Draenor zones.
Screenshot of your character obtaining the mount.
VPN security for account safety.
Boost ETA: 3-5 days.
Voidtalon spawn timer heavily depends on server reset, so it never spawns on Wednesdays-Thursdays or after ANY maintenance. At the start of a new patch, ETA may be longer due to frequent server reboots.
Please note, that the Edge of Reality portal spawn rate is still very unpredictable, so we will need to use your account a lot during this service. Additional mounts further increase the delivery time.
Requirements:
50+ level;
flying in Draenor;
no gear requirements.
We don't ask your secret question, so your account will be protected from theft.
Voidtalon Mount Boosting Service
Locating the Edge of Reality portal might be a hard thing to do since it is spawned in a random location across all zones of Warlords of Draenor expansion. That is why sometimes it takes players weeks to get this rare and unique mount. The portal transports you into the scenario with Voidtalon Egg which is lootable and contains the mount. You loot it and add Voidtalon of Dark Star mount to your collection.
Getting the Voidtalon of the Dark Star farming service that we offer for sale here is one of the fastest ways to get it and potentially save weeks of your gaming time.