Phosphorescent Stone Drake (Aeonaxx Mount)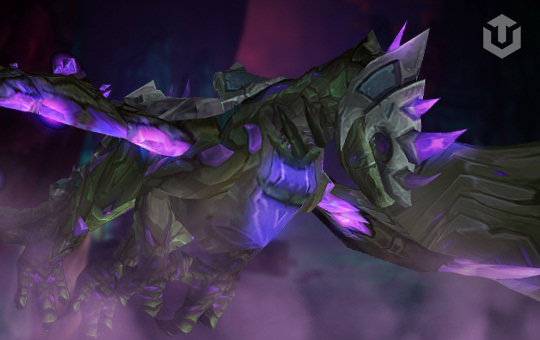 Reins of the Phosphorescent Stone Drake boost allows you to camp a rare NPC in Deepholm and loot him to obtain the Aeonaxx mount. Our boosters will take care of everything while you enjoy your free time and unlock the rarest Stone Drake mount on your character with a 100% guarantee.
Aeonaxx mount boost includes:
Unique epic mount - Reins of the Phosphorescent Stone Drake.
100% done by hands via camping and realm-hopping.
Boost ETA: ~2-7 days.
The duration of the service may vary and mostly depends on luck with Aeonaxx spawn.
Please note, that the Aeonaxx spawn timer is very unpredictable and random, so we will need to use your account a lot during the service. Additional mounts further increase the delivery time.
Requirements:
60 level;
flying mount;
at least 2 weeks of purchased game-time.
We don't ask your secret question, so your account will be protected from theft.
Aeonaxx Mount Boosting Service
Aeonaxx is one of the rare spawns in Deepholm location of Cataclysm expansion. It has a 100% mount drop but the issue is with his spawn timer. This NPC spawns once every 1-5 days with a random chance and a random time. Therefore it is very hard to catch it and loot the mount.
That's why buying Reins of the Phosphorescent Stone Drake farming service is one of the best ways to add it to your collection and potentially save weeks of your gaming time.