Glacial Tidestorm - Jaina Mount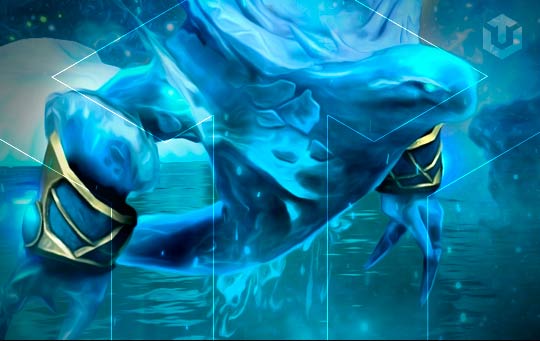 Glacial Tidestorm is an epic mount that drops from the Mythic Jaina with just a 1% chance. Our services will help players with obtaining this flying water elemental mount. This mount certainly stands out from the croud and it is very difficult to obtain without using Black Market.
You can buy Jaina mythic mount via BMAH here. It is much better than running the raid since chances of receiving this mount are 100% this way, and does not rely on RNG as much. We won't touch your gold, and the delivery time is much faster than by relugar every-week runs.
Boost takes: 2-8 weeks.
Glacial Tidestorm mount boost includes:
Epic Glacial Tidestorm farm options:

select number of tries (without guarantee);
guaranteed buyout from Black Market.

~95% win rate on BMAH bids.
Free 1-70 leveling to access BMAH (only with BMAH method).
We use our own gold.
Please keep in mind that the estimated completion time for this service can vary a lot since some elements of the services are out of our control. Make sure to take a quick look at the requirements for this service before buying Jaina mythic mount.
Requirements:
second sub-account with new expansion (f.e WoW 2) on the same Battle net;
active game time;
NO need to have ANY gold on your account;
instant character 70 lvl boost purchased;
this is a piloted service.
The drop chance for this mount is roughly 1%, which makes this mount extremely rare and prestigious, however, it also means that obtaining it via BMAH would be a preferable way of getting this mount.
Jaina Mythic Mount For Sale
The way we will get your Glacial Tidestorm from the Black Market Auction House is quite easy.
Here is our step-by-step breakdown of how it works.
You need to create another account (f.e. WoW 2) within your battle-net account.
Any Dragonflight edition and game time purchased.
Order 3 Character Transfers bundle via in-game shop.
Our team will start hunting for the desired mount on 20+ different realms.
When an item pops up on any server, we will transfer there.
We will start bidding on the item and win it on the first try with a ~95% chance.
If we lose the bidding, we will repeat steps 4-6 steps.
Using this method we will loot Glacial Tidestorm mount much faster than relying only on a random chance. We have characters on all low-popular realms so we know where and when the mount appears. Everything is done on your separate account, so there are no risks of losing anything.
In case you still have questions before buying Antorus Mythic mount, feel free to contact us in an online chat. We work 24/7 and our customer support team is always ready to answer all your questions. You can reach out to us via Discord, Skype, or live chat right here on the website! Expand your WoW mount collection together with Boosthive!