Obsidian Worldbreaker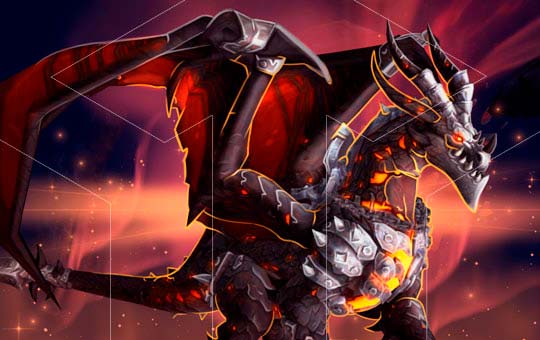 Obsidian Worldbreaker mount boost will help you to get this Deathwing-like mount from the WoW 15th Anniversary celebration. It happened quite a while ago and the mount is no longer obtainable in the game. The only way to get it is to buy Obsidian Worldbreaker mount from the Black Market. This service guarantees you get it and Boosthive will take care of the whole process.
Obsidian Worldbreaker mount was rewarded for completing the achievement Memories of Fel, Frost, and Fire only during the 15th Anniversary in World of Warcraft. You cannot get achievement anymore, but players still can loot the mount from BMAH and it often goes for a gold cap. Our service is aimed to help you obtain Obsidian Worldbreaker without spending your earned gold.
WoW Obsidian Worldbreaker boost rewards:
Epic flying mount - Obsidian Worldbreaker.
Bidding win rate 95% on Black Market.
Free 1-70 leveling to access BMAH.
Boost takes: 2-8 weeks.
Important: We offer Obsidian Worldbreaker mount for sale for everybody who meets the minimum requirements. Please read carefully our instructions on how this service works.
Requirements:
second sub-account with new expansion (f.e WoW 2) on the same battle-net;
instant character 70 lvl boost purchased;
purchased game time;
NO need to have ANY gold on your account;
this service is piloted only.
BMAH Obsidian Worldbreaker Boosting Service Info
The way of looting your miniature Deathwing mount from Black Market is very straightforward but requires some explanation and guidance from our team.
Please check our step-by-step instructions on how this boost works.
You need to create another account (f.e. WoW 2) within your battle-net account.
Any Dragonflight edition and game time purchased.
Order 3 Character Transfers bundle via in-game shop.
Our team will start hunting for the desired mount on 20+ different realms.
When an item pops up on any server, we will transfer there.
We will start bidding on the item and win it on the first try with a ~95% chance.
If we lose the bidding, we will repeat steps 4-6 steps.
Now you know the way of looting your Obsidian Worldbreaker mount. We have an addon that tracks all lots on all the realms, so we never miss when this mount will become available for sale on any server. We know how BMAH works and how to win the bidding with legal methods. Everything is completed on your sub-account, so there are no risks of losing anything.
If you are still unsure or have some uncertainties before buying our Obsidian Worldbreaker mount service, you're welcome in online chat, skype, or discord. Our managers work 24/7 and our team is always ready to help you with any questions or custom requests.