Aberrus Full Gear Boost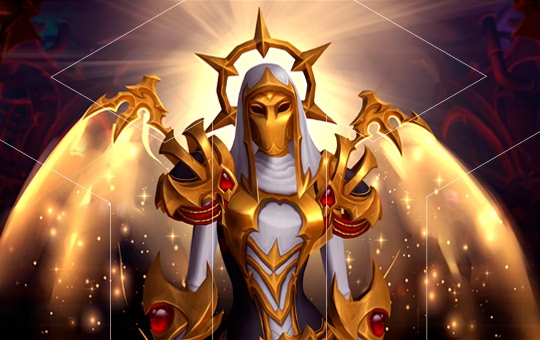 Aberrus full gear boost is a service for players who want to get ready for all types of content quickly and without hassle. Aberrus, the Shadowed Crucible is the second raid of the Dragonflight expansion that was introduced in patch 10.1 - Embers of Neltharion.
There is a ton of powerful gear and trinkets to be had in this raid. Starting from item level 415, and going all the way up to ilvl 441, Aberrus full gear will suit every player. Check out our Aberrus sets for sale if you want to get a competitive edge earlier in the raid tier.
Boost takes: ~2-3 weeks.
Shadowed Crucible full gear includes:
Aberrus gear in every slot.
Ilvl of gear depends on the difficulty.
Four Aberrus tier set pieces.
Raid-related achievements earned during the service.
We offer Aberrus gear boosting with the following item levels:
Aberrus full gear normal boost - 415-428 ilvl gear in every slot;
Aberrus full gear heroic boost - 428-441 ilvl gear in every slot;
Aberrus full gear mythic boost - 441-447 ilvl gear in every slot.
Important: Estimated completion time might vary greatly depending on the RNG. However, we will continue running this raid until you get full Aberrus raid gear for each slot, including rewards from the Great Vault.
Before you decide to buy Shadowed Crucible full gear please make sure to take a look at the basic requirements for this service.
Requirements:
level 70;
fresh Aberrus cooldown.
Aberrus Full Gear Boost FAQ
Aberrus sets for sale will help any player with getting geared as fast as possible during the second raid tier of Dragonflight expansion. Here is a quick rundown of how our services work.
Aberrus full gear boosting process:
We will complete the raid in the first week of Aberrus' release.
In the second week, we will organize runs for your character.
We will trade you Aberrus gear pieces to fill the slots.
We will continue this process until you have a full Aberrus set.
If you want to learn more, have any questions, or want to add something extra to your order - don't hesitate to reach out! Our customer service team is available at all times, 24/7, and is always ready to provide assistance. You can find us via Discord, live chat on the website, or Skype. Enjoy the game the way you want together with Boosthive!