Warzone 2 Military Rank Leveling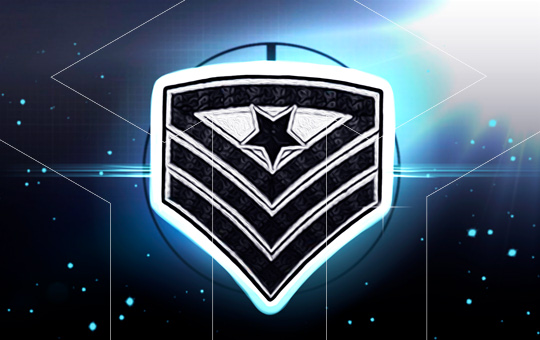 Estimated time for boost
: 
41 days
Estimated time for boost
: 
41 days
Warzone 2 Military rank boosting service will allow players to get to 1050 level on your account in the newest Call of Duty battle royale. Unlock challenges, various achievements, and all weapon platforms fast and without the unnecessary grind by simply buying CoD WZ 2 military rank carry from our experienced fire team.
Call of Duty Warzone 2 Military rank leveling boosts are available on every platform: PC, Xbox or PS. This service is perfect for everybody who wants to jump and start playing Battle Royale matches with full equipment but simply doesn't have enough time to grind everything in Warzone 2.
CoD WZ 2 Military Rank boosting includes:
1-1050 leveling in Warzone 2.
Access to:

all weapon platforms;
kill streaks;
field modifications;
tactical equipment.

Access to the "Vertex Drive" Blueprint.
Tons of kills & wins in battle royale mode.
Boost takes: ~51 days (1-1050 lvl).
Before buying Call of Duty: Warzone 2 Military rank level boost, please check our basic requirements for this type of service. Please note, that both Modern Warfare 2 & Warzone 2 have the same Military rank progress. It is faster and a bit cheaper to powerlevel in MW2 in case you have this version of the game.
Requirements:
Warzone 2;
this service is piloted only.
Fast WZ 2.0 Military Rank Boosting
All our CoD services are done by hand without using any bots or cheats to speed up the process. We use the most straightforward and simple approach for WZ2 powerleveling. Our fire squad just plays battle royale games, does the kills thus getting enough XP to hit 1050 level on your account. This might also increase your K/D/A ratio a bit, but it is not included or guaranteed during the service. For those who might be interested in KDA increase, please feel free to contact our managers in the online-chat, Discord or Skype. We are always eager to help.
Here is a quick step-by-step guide on how to turn your WZ2 military rank carry into a great experience:
Select level range of your WZ Military rank.
Pick the platform you're playing.
Proceed to checkout to finish the payment.
We will contact you within 5-7 mins after the purchase.
Our support will set everything up ready for the boost.
Enjoy your free time while we're boosting your military ranks.
In case you have any questions, do not hesitate to contact our customer support. We are working 24/7 and always happy to answer all the questions before the purchase or help with custom offers on request.