Mobile Legends Rating Boost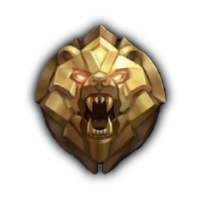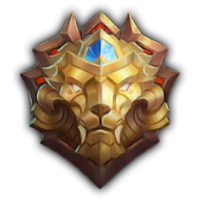 Estimated time for boost
: 
2 days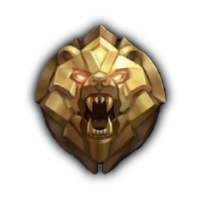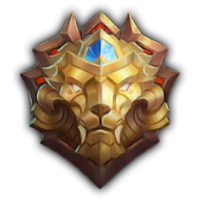 Estimated time for boost
: 
2 days
Here you can purchase a rating boost in Mobile Legends. Choose a rating you want, choose the number of stars you need, additional options and get it done within a day! You will be able to get better rewards at the end of the season, play with better teammates in any mode. The current season ends on June 20 and starts new.
Mobile Legends rating boost includes:
Chosen rank
Better rewards at the end of the Season
Achievements and other rewards if lucky.
Important: please check the meta heroes list below.. We need at least 4 of them if you are at rank Legend or higher. Please choose "I don't have meta heroes" if you do not have them.
Requirements:
Moonton account;
following our guidelines if you choose selfplay option;
All services until Master do not have any requirements. At Epic, Legend and Mythic you have to be with current meta heroes and emblems (assassin and mage) higher than 45. if you do not have it - the price will be higher.
Important for Selfplay Mobile Legends Rating Carry:
We've prepared the list of rules for all services where you choose to play on your character. These regulations are created to make the process fast and smooth both for you and our MLBB boosting team.
You always need to pick TANK or

SUPPORT

heroes while playing with our boosters.
Tank: You need to buy Roum boots (buff Conceal) > Athena Shield > Courage Mask > other items suggested in-game.
Support: You need to buy Roum boots (buff Conceal) > other items suggested in-game.
Battle spell: Revitalize.
You need to follow the booster on the Mid-lane only. Please don't help other teammates.
You ban only the heroes that our team suggests during the draft mode.
We hope that you enjoy our Mobile Legends Rank services that we offer for sale.
Meta Heroes For MLBB Rated Boost
This is the full list of meta heroes in the ongoing season in Mobile Legends. Remember that you need to have at least 4+ of them available on the account for piloted services.
Roam: Atlas, Lolita, Masha, Rafael, Diggie, Franco, Selena, Hilda, Johnson;
Fighters(Exp Lane): Hylos, Yranus, Esmeralda, Darroth, Chou, Paquito, Thamuz, Julian, Terizla, Masha, Alice;
Marksman(Gold lane): Wan-Wan, Bruno, Clint, Melissa, Popol and Kupa, Claude, Beatrix;
Mage (Mid Lane): Yve, Xavier, Kagura, Cesilion, Valentina, Lylia, Lunox.
Jungle: Julian, Ling, Fanny, Paquito, Lancelot, Karina, Darroth, Yin.
In case you still have any questions, feel free to contact our chat agents in the online chat, skype, or discord.