Zskera Vault Keys Farm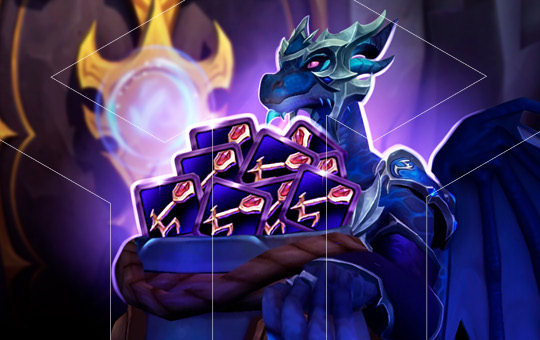 Zskera Vault Keys farm service is the fastest way to open new doors in Zskera Vault to unlock Primordial Gems sockets. This is a new feature in Dragonflight patch 10.0.7. Zskera Vault Keys drop from rares and treasures on the Forbidden Reach and players will need a lot of them throughout the week. Buy Zskera Vault Keys and our boosting team will get the desired amount without the necessity to grind them on your own.
WoW Zskera Vault Keys boost includes:
Purchased amount of Zskera Vault Keys.
Rares and treasures farmed on Forbidden Reach.
Other items that might drop during the service.
Personal live stream (please ask before we start).
Boost takes: ~8-10 keys/day.
The duration of Zskera Vault Key farming service mostly depends on luck as they drop from Rare Elites, treasures and other sources on the Forbidden Reach. The drop rate is pretty low, so the completion time may chance. However, our team will do their best to deliver all Zskera Keys as soon as possible.
Before buying Zskera Vault Keys from us, please take a look at the minimal requirements for this type of service.
Requirements:
70 level;
Forbidden Reach & Zskera Vaults unlocked;
this service is piloted only.
How to Get Zskera Vault Keys?
To farm Zskera Vault Keys in Dragonflight, you need to first unlock access to the Zskera Vaults on the Forbidden Reach. You will be offered x6 free Keys upon opening the Vault, but from now on, players need to grind keys on the own. This might be a pain as the drop chances are not on your side.
Here are some tips to help you farm Zskera Keys:
Complete Forbidden Reach weekly quest: It offers x6 keys per week.
Kill rare creatures in the zone: Forbidden Reach has several rare creatures that drop various items, including the Zskera Vault Key. Killing these creatures increases your chances of obtaining the key.
Look for Forbidden Reach treasures: Every week, various treasures spawns in the zone that can be looted. Some of these treasures have a chance to contain the Zskera Key.
Overall, farming Zskera Keys requires time and persistence. But it is not a problem with our Zskera Vault Keys boosting service that we offer for sale. Players don't need to waste time flying across the zone for hours while still being able to open doors in the Vault.
In case you have any questions before purchasing Zskera Vault Keys from us, feel free to contact our friendly managers in the online-chat, Skype, or Discord. We are always online and ready to help.