Yellow Scouting Ottuk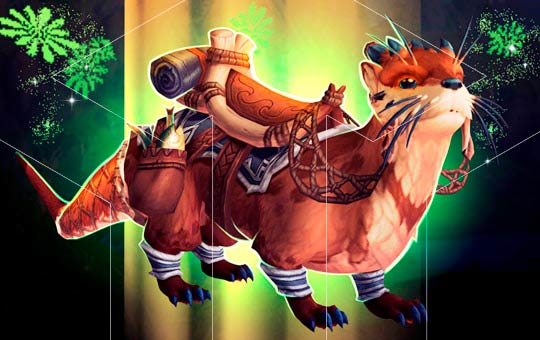 Yellow Scouting Ottuk is a rare mount that can be bought in Azure Span after a player reaches renown rank 24 with Iskaara Tuskarr. It requires 750x Dragon Isles Supplies, as well as some of the rare drops in order to make a purchase. Buy Yellow Scouting Ottuk boost and forget about having to farm drops, as well as grinding dailies for renown. With our services, you can get this cute mount in the shortest time possible without any grind whatsoever.
Save yourself time from this tedious grind, and let us handle the boring part. Yellow Scouting Ottuk mount carry will provide you with this adorable mount companion in no time at all, along with all of the rewards that Iskaara Tuskarr offers up to rank 24.
Buying Yellow Scouting Ottuk mount includes:
Rare Yellow Scouting Ottuk mount.
Renown rank 24 with Iskaara Tuskarr.
Daily/world quests completed in Azure Span.
x750 Dragon Isles Supplies.
Other rewards unlocked for 1-24 renown lvls.
Boost takes: ~4-5 weeks.
The duration of the server mostly will depend on reaching 24 reputation level with Iskaara Tuskarr. It depends on many factors: your current rep level and the speed of renown acquisition.
In case you have already farmed Iskaara Tuskarr's reputation to a certain rank, just let us know and we will offer you a lower price! You can contact us via Skype, online chat, or Discord, at any time, even on holidays. Our customer support is available 24/7, and is always ready to assist! Before buying Yellow Scouting Ottuk boost, make sure to take a look at some basic requirements for this particular service.
Requirements:
level 70;
Dragonflight expansion purchased;
no specific gear requirements.
Yellow Scouting Ottuk for Sale
This lovely otter-looking mount will be a delight for any mount collector to have. Not only that, but by purchasing the Yellow Scouting Ottuk mount carry you also unlock the ability to buy its brown variation from the Iskaara Tuskarr renown vendor. The vendor's name is Tatto, and he can be found in Azure Span.
Yellow Scouting Ottuk carry is extremely convenient, since it also grants all of the rewards that come with leveling the Iskaara Tuskarr faction to renown rank 24. This also means unlocking the brown counterpart to this mount for purchase. Expand your mount collection quickly and stress-free with Boosthive!