Wyrmrest Accord Rep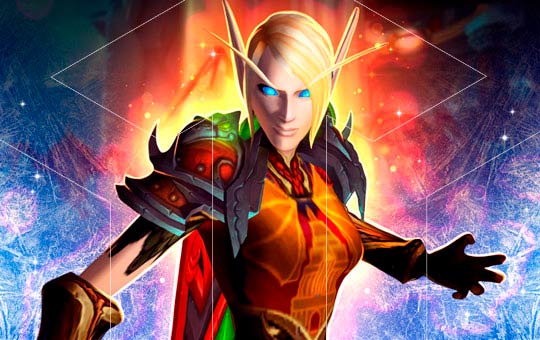 Wyrmrest Accord rep farm is a convenient service that will help to gain reputation with this faction in Classic WotLK. Get exalted fast and easy without the necessity to grind anything. Boosthive Wyrmrest Accord reputation to revered gives access to powerful healing enchant for head slot, so it is a number one faction for all healers.
WotLK Wyrmrest Accord reputation farming is done via questing and dungeon spamming with equipped faction tabard. Our team mainly focuses on the second method allowing us to provide the fast Wyrmrest Accord rep boost. Reach exalted in a matter of several days!
WotLK Wyrmrest Accord rep boosting rewards:
The Wyrmrest Accord rep up to exalted.
Achievement The Wyrmrest Accord (exalted).
Arcanum of Blissful Mending healers enchant (revered).
Purchaseable pre-raid gear (200 ilvl) on exalted.
Reins of Red Drake available on exalted from the vendor.
Tailoring Pattern: Mysterious Bag.
Jewelcrafting Design: Glimmering Monarch Topaz.
Boost takes: 3-4 days.
Quick note: Pick your progress and the desired rep level by choosing special options. For example,. if you only need revered for enchant, Wyrmrest Accord price will be lower!
The boosting team focuses mainly on Wrath dungeons to farm exalted with Wyrmrest Accord. The team also can do some quests and dailies at their discretion. Before buying Wyrmrest Accord reputation grind, please check the minimum requirements for this type of service.
Requirements:
80 level;
this service is piloted only.
How to get Wyrmrest Accord Rep Fast?
The fastest way to hit exalted with Wyrmrest Accord is to use our service. Our team played the original Wrath of the Lich King back in 2008 and have enough experience to farm any Northrend reputation efficiently. The boosters do some questing and so-called tabard grinding method. The whole Wyrmrest Accord rep carry is very simple and straightforward process. Here is some information on how the service works and a quick FAQ.
Also, if you have a custom request or want to ask something regarding our services - join us in online chat or discord. Support managers are online now and 24/7 and we will be happy to answer all the questions before purchase.
How We Farm Wyrmrest Accord Rep in WotLK?
Wyrmrest Accord quests are located in two hubs. These are the main bases with a bunch of missions that will help reach friendly reputation with this faction really fast:
Borean Tundra (Coldarra);
Dragonblight (Wyrmrest Temple).
When farming reputation for Wyrmrest Accord, we mostly focus on getting friendly as soon as possible to buy Tabard of the Wyrmrest Accord. Equipping this items allows to grind rep points by killing trash and bosses in 80 lvl Northrend instances and heroics. This can be done nonstop and the team uses this advantage to become exalted with Wyrmrest Accord in no time.
Where is the Wyrmrest Accord Quartermaster?
After getting your Wyrmrest reputation boosted, it is time to claim all the rewards. Wyrmrest Accord rep vendor is located at the top of the Wyrmrest Temple, on the north side of the landing area. Her name is Cielstrasza and she has a bunch of cool items available for sale at honored, revered and exalted, That includes a cool mount too!
Buying Wyrmrest Accord Mount
Once reaching exalted, the players can purchase the Reins of the Red Dragon from quartermaster. The mount price is 1600 gold.
Please note, that buying Red Dragon is not included in the service and you need to do it on your own after Wyrmrest Accord boost is finished.