Worgen Heritage Armor Boost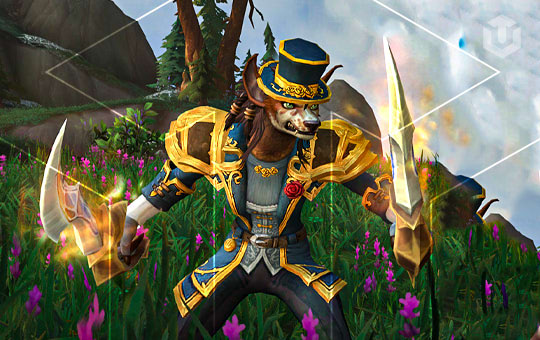 We offer players to buy Worgen Heritage armor that was added in patch 8.3. Worgen models got a serious visual update in Visions of N'zoth and this race received its unique heritage armor. Our Worgen Heritage armor boost is the fastest way to obtain this unique transmog, without having to waste time on tedious questing.
Worgen Heritage armor boost includes:
Exalted reputation with Gilneas.
Worgen Heritage armor set.
We will complete all steps that are required for Goblin Heritage set including reputation grind and short story questline. The reputation can be earned on any character, but the final quests must be done on a goblin toon.
Requirements:
60+ level Worgen.
this is a piloted service.
We use VPN services for account security, and never ask any security questions, so your account is always safe.
How to Unlock Worgen Heritage Armor Fast
The fastest way to get this transmog set is to use our Worgen Heritage Armor boost. However, if you wish to do it yourself, or are simply curious about what goes into it, here is a quick recap of what has to be done.
In order to even get started with the Worgen heritage armor, players need a Worgen character that is at least level 50 or above. This cannot be achieved by faction and race transfers, as well as an in-game boost, so leveling one from scratch is essential. After this is done, the process of unlocking Worgen Heritage armor looks like this:
Reach Exalted reputation with Gilneas on your Worgen Character.
Head to the Embassy in Stormwind and accept the quest called The Shadow of Gilneas.
After finishing the questline you will get the heritage armor set for Worgens!
This is what Worgen Heritage Armor looks like:
| | |
| --- | --- |
| Slot | Heritage Armor Piece |
| Head | |
| Shoulders | |
| Chest | |
| Wrists | |
| Hands | |
| Belt | |
| Legs | |
| Feet | |
If you have any questions about Worgen Heritage Armor unlock or want to add something extra to this service - don't hesitate to reach out. Our customer support team is available 24/7 and is always ready to assist. We can be found via live chat, Skype, and Discord.