Weekly Pinnacle Bundle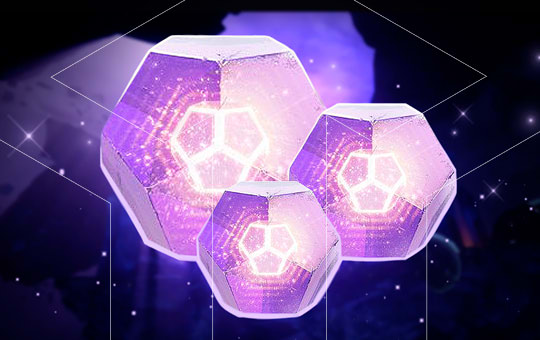 Weekly Pinnacle Farming Bundle is your unique opportunity to buy D2 weekly pinnacle boost at a 20% discount. We have all pinnacles for sale in one awesome package that will definitely help you to gear up, boost your power level, and get all sorts of unique powerful rewards.
This awesome pinnacle bundle includes the completion of all the pinnacle activities to raise up Power of Light over hard cap (>1800) with a 20% reduced price!
Start time: 15-30 minutes / Boost takes: 1 hour per pinnacle (approx).
Weekly Pinnacle bundle carry service rewards:
Defined Battlegrounds x3 - 1 pinnacle.
Spire of The Watcher Dungeon - 1 pinnacle.
Raid in rotation clear - 4 raid gear items (minimum) + 1 pinnacle.
Dungeon in rotation - 1 pinnacle gear.
Nightfall 200k - 1 pinnacle gear.
Lightfall Weekly Mission 100K - 1 pinnacle gear.
Partition Mission - 1 pinnacle gear.
//NODE.OVRD.AVALON// Mission - 1 pinnacle gear.
Dares of Eternity 250k - 1 pinnacle gear.
Vanguard Weekly Challenge - 1 pinnacle item.
Gambit Weekly Challenge - 1 pinnacle item.
Trials of Osiris (when active) – Flawless - 1 pinnacle item.
Crucible Weekly Challenge - 1 pinnacle item.
Iron Banner (when active) - 4 pinnacle items (including challenges).
Note: You may choose any activity separately in the additional options menu.
Those Pinnacle milestones activities are all subject to current availability. If some of the activities are unavailable to your character you might opt for a Pinnacle unlocking option and we will get it done for you If you want to unlock pinnacle rewards on any vendor - choose the correct options for this product.
Additionally, before the purchase of the Pinnacle Weekly Bundle please go through the basic requirements for this type of boosting service.
Requirements:
Lightfall DLC;
1720-1800+ powerlevel.
Weekly Pinnacle carry options
We understand that you might be bored with a lengthy quest to unlock pinnacle weekly activities in D2. Therefore in this weekly pinnacle boosting we have included some options that you might find interesting.
Each of them will unlock the pinnacle activity of the specific vendor, therefore, allowing you to get your rewards there and increase the overall power level past the hard cap.
These are the additional weekly pinnacle carry options:
Trials of Osiris Flawless;
choose activities for 1-3 guardians.
Weekly Pinnacle Bundle Description
There are two ways you can boost your power level:
powerful activities;
weekly Pinnacle milestones farm.
The first one allows you to gear up just to the 1720 power level and then start to add 1-2 levels per completion. It will take a while to get to the overall cap, therefore there are pinnacle activities. Those can boost your gear score over 1800+ and with our professional weekly pinnacle bundle carry you can make it fast and easy.
The weekly bundle for all Pinnacle activities will help you to complete all the pinnacles available on the map this week including some hard-core PvE activities such as raids and trials. By buying this pinnacle bundle you save lots of time and grind while gaining lots of efficient power levels.
How to buy Weekly Pinnacle Boost at 20% off
In order to buy a weekly pinnacle grinding bundle one will have to follow these easy steps. After completion, you will get the full pinnacle weekly boost from our professional D2 carry team.
Select the loot you need or the pinnacles to complete.
Choose the required options for your pinnacle weekly boost.
Proceed to the checkout page to place your order.
Our manager will contact you almost instantly to arrange the carry details.
You will decide on the time and schedule the pinnacle carry run.
Our team will successfully perform pinnacle boosting.
You will get powerful rewards and increase your character's power.
You can order this bundle once or opt for several runs so that you forget about the pinnacle for weeks.