Weaponsmithing Trade Skill Boost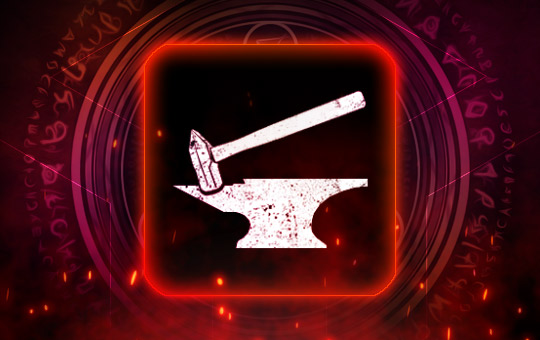 Weaponsmithing Trade Skill is one of the crafting skills in the New World MMO RPG. With this skill, your champion will be able to craft melee weapons and gain some WS perks. Buying the Weaponsmithing Skill leveling is a perfect way to save your gaming time, get powerful weapons and earn some coins.
Weaponsmithing Trade Skill carry rewards:
Weaponsmithing skill increased (choose the number of hours for boosting).
Recipes to craft all types of melee weapons:

swords;
great axes;
rapiers;
warhammers.

Items with higher gear scores at a higher levels.
Ability to craft repair kits for armor.
Recipes for Honing stones increasing melee weapon damage.
Master Weaponsmith achievement if you reach 200 skill.
Boost takes: 1-100 hours.
The duration of the service varies and depends on your chosen option. You can pick everything with our flexible calculator to see the price of the boost.
Important: Weaponsmithing trade skill requires a lot of Ore and other reagents refined by other professions. We will gather all resources during the boost thereby leveling corresponding Trade Skills.
Players need to have Tier 4 related buildings in the city on their server to get this Trade Skill to level 200.
Requirements:
New World account;
50 lvl Mining is recommended for more efficient results;
60 level;
E-mail Steam Guard active.
New World Weaponsmithing Trade Skill Leveling
Buying the NW Weaponsmithing Skill boost is essential for players who not only wish to participate in PvE battles and deal burst damage with their weapons but even for PvP players fighting the global wars. Weapons are the key to champion development and what can be better than crafting them?
The Weaponsmithing Trade Skill leveling services will get your crafting to the max level (200) and allow you to loot some unique weapons and materials. Additionally obtaining such a high skill level will allow you to sell your crafter melee weapons and earn almost infinite amounts of coins.
If you want to buy the Weaponsmithing Trade Skill carry or check what fast leveling guide our boosters make use of, you can always contact our support team and they will be glad to assist you 24/7.