Warglaives of Azzinoth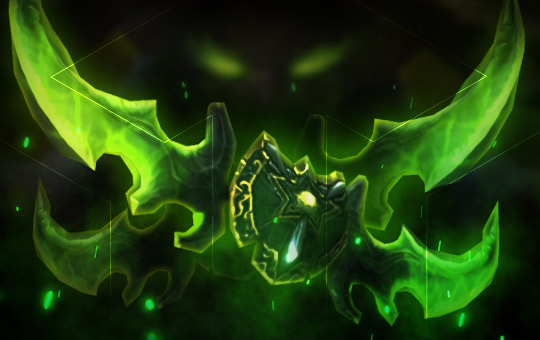 You are not prepared! Unless you buy the Warglaives of Azzinoth boosting service and save yourself from weeks of the Black Temple farming. Get the iconic Illidan legendary weapons with a 100% guarantee on order completion. Enjoy playing WoW while Warglaives of Azzinoth are being carried to you by our boosters.
Warglaives of Azzinoth carry rewards:
x2 Legendary weapons from Illidan:
Feat of Strength Warglaives of Azzinoth.
Some transmog items from Black Temple (Tier 6).
Warglaives appearance unlock (additional option) including:
Boost ETA: 3-5 months (average).
Important: Warglaives can only be equipped by warriors, rogues, death knights, monks, or demon hunters. You also need to equip both Warglaives of Azzinoth on one character in order to get the Feat of Strength achievement.
You need to get Warglaives of Azzinoth and then defeat Illidan during the Burning Crusade timewalking event in order to unlock the appearance for transmogrification. Timewalking run can be done with absolutely any class after you receive Feat of Strength on your account.
Requirements:
40+ level that can equip Warglaives of Azzinoth.
Warglaives of Azzinoth Boost Info
Warglaives of Azzinoth is the weapon of Illidan Stormrage and the unique transmogrification weapon for Demon Hunters in World of Warcraft. That is the reason why they are so popular. The lore component together with awesome looks and class identification make them one of the best legendaries in WoW.
Buying Warglaives of Azzinoth farming service will allow you to loot these twin blades on a suitable character. Killing the Illidan in Timewalkin BT raid unlocks the Warglaives of Azzinoth transmogrification for all demon hunters on your account. Don't miss out on the WoA farming service and save some time for fun parts of the game!