Vicious Black Warsaber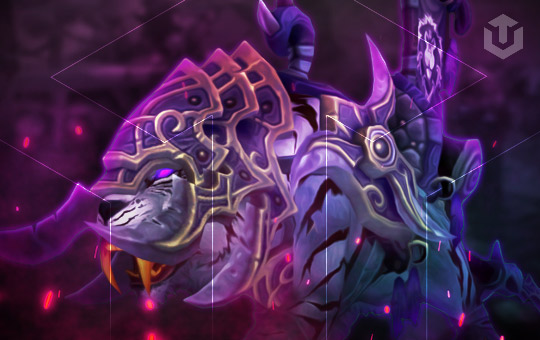 Vicious Black Warsaber is one of the Alliance-only Vicious PvP mounts added in BFA Season 2. This mount is now available from the PvP mount vendor in patch 9.1 Chains of DOmination. Our Vicious Black Warsaber mount boosting service will get you this mount in a matter of days if you already farmed out the current seasonal ride. Buying the Vicious Black Warsaber will let you skip the grinding part of PvP while still allowing to enjoy riding an awesome black panther!
Vicious Black Warsaber carry rewards.
Vicious Black Warsaber epic mount.
3v3 0-1000 rating on the arena.
Conquest points.
Current seasonal mount in case you don't have it. (it's an additional option).
A lot of Honor farmed.
Boost ETA: 4-7 days. (8-11 days in case you also need seasonal mount).
The best way to get as much Conquest as possible from this service is to purchase this service in the middle of the current PvP season. This way you will get a lot of Conquest caps that you're missing and will be able to upgrade your rated PvP gear.
Please note: You can decrease the price if you already have the current seasonal mount. This service will get you x1 Vicious Saddle to buy. Vicious Black Warsaber. However, you can pick any other Vicious mount you prefer. Also, please make sure that you meet the minimal requirements for this service.
Requirements:
60 level on alliance;
210 ilvl with 2 PvP trinkets.
Vicious Black Warsaber Boost Explained
Purchasing the Vicious Black Warsaber carry service is a perfect option for those players who are not really into PvP but still want to collect all Vicious mounts, or for those who have a limited gaming time on their hands. Straight after placing your order you will be contacted by our representative to set up your boosting preferences and sort out scheduling and other minor details. Right after that, the Vicious Black Warsaber boosting service will begin with one of our professional PvP teams.
The boosting times for this service depend on the fact if you have already farmed out the current seasonal vicious mount, while the saddle currency needed to purchase Black Warsaber from the vendor can only be obtained as a second farmable mount in season. But there is nothing to worry about as our team can grind enough arenas to get you both vicious mount in a matter of 2 weeks.
In case you still have any questions feel free to reach out to one of our 24/7 available support managers and they will be glad to assist you with all your queries.