Vault of the Incarnates Mythic Boost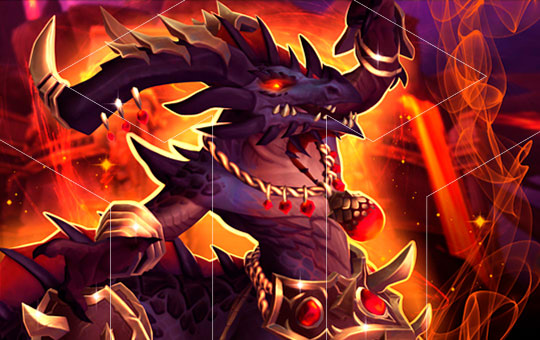 Vault of the Incarnates mythic boost is one of the easiest ways to get high-ilvl gear for your character at the start of the new expansion. The first mythic raid in Dragonflight will drop gear with item levels of 415 to 424. Get a 415+ Primalist Class Tier set along with elite achievements and rewards from VotI mythic carried by our professional raiding guilds.
Please check the schedule with our customer support via online chat to reserve a spot or learn about the schedule for mythic raids.
Vault of the Incarnates mythic carry rewards:
The chosen number of mythic bosses defeated.
Mythic: Vault of the Incarnates achievement for the full mythic run.
Armor+tier priority loot mode.
Chance to get 415-424 ilvl item slots (depends on the number of bosses killed).
Chance to get 415-424 primalist tier sets.
Mythic achievements for every boss kill (e.g. Mythic: Terros).
Free selfplay option (if you want).
Full run takes: ~4-5 hours.
Important: FoS achievement Cutting Edge: Raszageth the Storm-Eater is only available with full run and until the release of the next raid tier.
Cross-realm mythic mode is ALREADY available for Vault of the Incarnates. No transfer is required to get this service done.
Boosthive has contracts with multiple top-level raiding guilds. We are providing over 10 VotI mythic sell-runs each week. Also keep in mind to hit the boss at the start of each fight to be able to get the loot. However, knowing the strategy for the fight isn't required.
Before you buy Vault of the Incarnates mythic raid, please make sure to have a look at the basic requirements for our mythic raid carry service. Some raid slots might be fully booked, so always check the availability when you decide on the raid time from the schedule.
Requirements:
level 70;
fresh Vault of the Incarnates mythic cooldown.
VotI Mythic Sell Runs Loot Distribution
Old gear will become completely obsolete with the release of the new expansion. So to get new and relevant gear, players need to fight new bosses in the new raid tier.
All Vault of the Incarnates mythic raids are done with armor+tier priority. You will be the only one person for certain armor type and tier token (for example if you're a mage, there won't be any cloth, druid or hunter customers in this raid). Important: offset items (rings, weapons, neck, trinket & back) ARE contested. Our team won't roll for any item. You are guaranteed to get the number of items described in options. Please note: even if you "pass" or "greed" for such loot intentionally, it still counts toward the guarantee. Items that you loose "need" for don't count toward guarantee. Items with the same ID are duplicates. If you win duplicate items, please trade one duplicate to the raid leader. Otherwise, all received items will count as guarantee (f.e. 2 same rings)
Loot guarantee from Vault of Incarnates mythic carry:
8/8 bosses - 5 different slots;
7/8 bosses - 4 different slots;
6/8 bosses - 3 different slots;
5/8 bosses - 3 different slots;
4/8 bosses - 2 different slots;
3/8 bosses - 1 slot;
2/8 bosses - no guarantees.
If you are wondering how to buy mythic Vault of the Incarnates carries, or have some other questions regarding this service, you can always contact us via online chat, Skype, or Discord. Our customer support is available 24/7 and we are always happy to assist you.
Mythic Vault of the Incarnates Boosting Explained
WoW VotI mythic raid boosting is designed to help players with getting the best in slot 415-424 ilvl gear and beat the hardest PvE content the game has to offer. Each boss in the first Dragonflight raid will pose a serious challenge on mythic difficulty. Every single fight is a hardcore test of skill that requires teamwork, preparation, and knowledge. Let's take a look at the fights that players will have to go through in order to beat Vault of the Incarnates.
Here is the boss order in VotI boost on mythic difficulty:
With this VotI mythic loot run, you will get the opportunity to receive the best loot from all of these raid bosses. You can also learn some hidden mechanics and taсtics from our highly-experienced Warcraft raiders. In case you are afraid to miss out on some great gear, we have a solution.