Utgarde Keep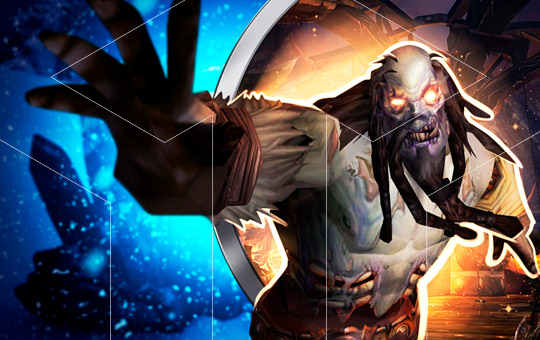 Utgarde Keep (UK) boost will help with completing this dungeon fast in WotLk Classic. This is one of the first dungeons available in Northrend, located in Howling Fjord. Whether you want to finish some quests there, or simply want to get some loot - buying Utgarde Keep run will help to save lots of time and effort.
Utgarde Keep dungeon carry is available both in normal (69-72 lvl) or heroic (80 lvl) modes. There are no pre-quests or Utgarde Keep attunements - players can simply enter this dungeon. UTK dungeon boosts are available for sale on all Wrath realms.
WotLK Utgarde Keep boosting rewards:
Fast Utgarde Keep run (NM/HC).
Utgarde Keep achievement (normal).
Heroic: Utgarde Keep achievement (heroic).
Chance to get 155 ilvl (normal) or 200 ilvl (heroic) loot.
Chance to loot Frozen Orb (heroic).
x3 Emblems of Heroism (heroic).
Boost takes: ~1-2 hours.
Note: please always check the start time and the availability of Utgarde Keep dungeon carries on your specific server.
You can select multiple runs with slider. Remember, that full Utgarde Keep clear provides roughly 80-90k experience, so the service can be used to push some levels. Before buying UK runs, please check the minimal requirements for this type of service.
Requirements:
68+ level (normal);
80 level (heroic).
How to Get Utgarde Keep Boost?
The whole process of getting a UK dungeon carry is fairly simple and customer-friendly. Here is a quick guide on how it works and what to do in order to get the smoothest experience.
Decide on the number of runs.
Contact our managers to check:

service availability on your realm;
self-play option availability;
the start time of the boosting run.

Set the details up with managers and finalize the payment.
That's it! Enjoy your fast Utrarge Keep runs.
We also prepared a list of frequently asked questions, so you have more information about the dungeon before buying Utgarde Keep boosting service.
Where is Utgarde Keep?
Utgarde Keep entrance is located in Howling Fjord, Northrend. The coordinates are 58.09, 49.90. Summon is always possible if you are in another zone, so it is not a problem! However, if the character will be close to entrance before the run starts - it will speed up the service a bit.
WotLK Utgarde Keep Bosses & Loot
This dungeon consists of 4 bosses that our boosting service will help to deal with.
All the bosses drop 155 ilvl gear on normal mode, that can be used by 70+ lvl character. The blues obtained from Utgarde Keep carry will be useful on your way to 80.
Utgarde Keep heroic loot is 200 ilvl. Most bosses drop blue gear, but the last boss - Ingvar offers some epic rewards when defeated. He also drops x1 Frozen Orb that is essential for crafting.
Utgarde Keep (UK) Heroic Boost
Utgarde Keep unlocks on 80 lvl. Besides it there are no attunements or keys to enter. That means that there will be a lot of undergeared groups that can make your HC UK run painful.
That's where our cheap and fast runs completed by professional team may come in handy. Simply contact us with any questions and our 24/7 managers will help to organize the smoothest run for you.