Lost Ark Una's Daily Quests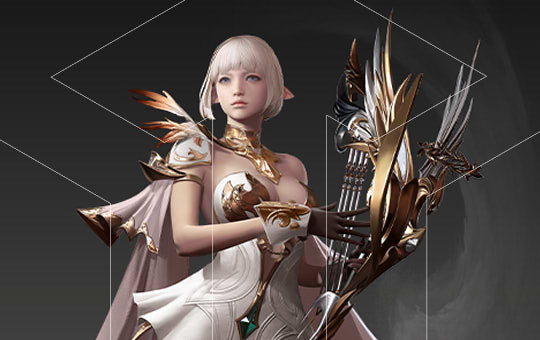 Lost Ark dailies boost will help to complete the chosen number of Una's tasks. Players have to deal with various weekly and daily quests in order to further improve their characters in Lost Ark. Usually, it takes around 1-2 hours per day to complete all Una's dailies.
We offer to buy Una's daily quests for all players who value their free time and want to focus on more interesting end-game activities. Skip this repetitive content entirely and enjoy your time in Lost Ark, but don't miss important Una's rewards with our Lost Ark daily quest farm service.
Lost Ark Una's tasks boost rewards:
Completion of chosen number of weekly or daily Una's daily tasks.
Una's Tokens, Silver & Gold.
Resources for gear honing (f.e. Leapstones or Shards).
May also include collectibles:

Pirate Coins,
Island Tokens,
Masterpieces;
Omnium Stars.

Reputation points with various NPCs.
Some useful elixirs.
Boost takes: 1-2 hours/day (1-2 days for weekly tasks).
You can buy Una's Tasks in any amount by moving the slider. Pick more daily quests at once to receive bigger discount. Please note, that players can do only 3x Lost Ark dailies per day on a single character. You can increase the limit by 1 by getting Una's Tasks [Daily] off Mari's Shop.
Before ordering dailies farm service in Lost Ark, please have a look at the basic requirements.
Requirements:
50 level;
chosen Una's quests unlocked;
this service is piloted only.
Lost Ark Una's Dailies Boost Guide
Una's Tasks are an endgame quest system that allows to get some valuable resources and gold. Once you reach max level, click Adventure on the bottom right of the screen and select Una's Tasks option. There are 3 main types of dailies and weeklies to complete in Lost Ark.
Daily - objectives that are spread across Akresia. Travel to the listed location, finish the objective and loot the reward.
Weekly - usually includes completion of endgame activities like Chaos Dungeons, Boss Rush, Trade Skill progression.
Reputation - these quests increase reputation with different NPCs. Upon reaching certain thresholds, you can get bonus rewards.
All these quests give useful rewards and a decent amount of gold. They are quite easy to do, however such type of content becomes boring and very time-consuming. Players have to do Una's Tasks over and over again and it can simply become exhausting. 
We understand that and offer a better solution. With our Lost Ark Una daily quests boost, players no need to worry about them at all. Our team will complete everything that is needed while you are sleeping, working or studing. So when you log into Lost Ark next time - you won't even think about daily quests again.
What Una Tasks to Do in Lost Ark?
There are various Una's Tasks available during the day. With a daily limit of 4 tasks and weekly limit of 3 tasks, new players might get confused - what to focus on? It is recommended to focus on the most important quests that award lots of gold and materials for gear honing. Other main target should be tasks that grant reputation with certain NPCs. It is a nice way to unlock additional rewards like elixirs or Skill Poin Potions.
There are multiple Una guides available on Lost Ark related sources. These ones are aimed to help players to understand the whole system and what quests to do first. As a general summary we recommend this:
focus on important Una's daily quests for valuable reputation rewards;
rewards are unlocked for a certain amount of completion;
Una dailies can be completed on different alt characters.
As usual, you can buy any dailies in Lost Ark from Boosthive. The only requirements are max level and this quest must be already unlocked and available for your character. In case there are any additional questions, you can always contact our managers via online-chat, discord or skype. We work 24/7 and the team will gladly answer all the questions.