Trials of Osiris Reputation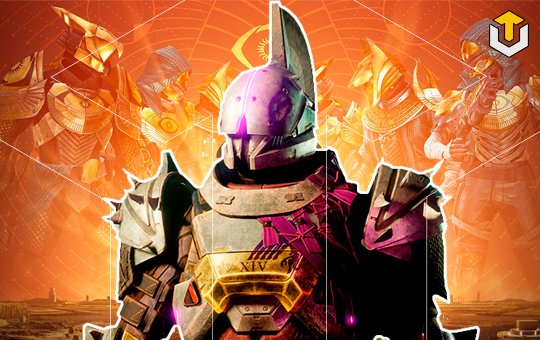 1
1430
2859
4288
5717
7146
8575
Estimated time for boost
: 
3 days
1
1430
2859
4288
5717
7146
8575
Estimated time for boost
: 
3 days
Trials' reputation was reworked in the Season of the Lost. The main source of Trial's reputation in the Season of the Plunder is Trial matches farm, a 3-player PvE activity. Buying Trials Rep boosting service saves time and allows you to skip hours of doing the same mission again. Our D2 team also does it very fast because you receive bonus points for a winning streak.
Trials Reputation boost includes:
The desired amount of Trial reputation.
Trial matches farmed.
Random gear that drops during reputation farm.
Powerful capped weapon or armor.
Playlist-specific engrams for each rank.
Legendary weapons and sparrows from Trials Quartermaster.
Legendary Armor from Saint-14.
Experience for your Season Pass and Artifact.
Boost takes: depends on how much rep needed.
Safety: 100% guaranteed VPN use in our recovery (piloted) services.
You can pick any desired reputation range with our flexible calculator. Guardians can reset their reputation rank at 10000 points.
If you have any questions before purchasing our Trials reputation farm, feel free to contact our chat agents in the online chat or discord. Please make sure, that you meet the minimal requirements for this service.
Requirements:
Trials Reputation Ranks Explained
There are different Ranks available through Trials Reputation leveling. We've prepared a full list for your comfort.
| | |
| --- | --- |
| Rank | Points |
| Guardian | 0-250 |
| Brave | 250-1750 |
| Heroic | 1750-3500 |
| Fabled | 3500-5750 |
| Mythic | 5750-10000 |
You can reset your Trials Rank and start from 0 after reaching 10000 points, thus getting additional rewards.
Rank 4: x2 Upgrade Modules.
Rank 7: x3 Enhancement Prisms.
Rank 10: x2 The Immortal SMG.
Rank 13: x2 Upgrade Modules.
Rank 16: Astral Horizon Shotgun.
Rank 16 and reset: Ascendant Shard (Exotic Engram after reset).