Tower Ranger Achievement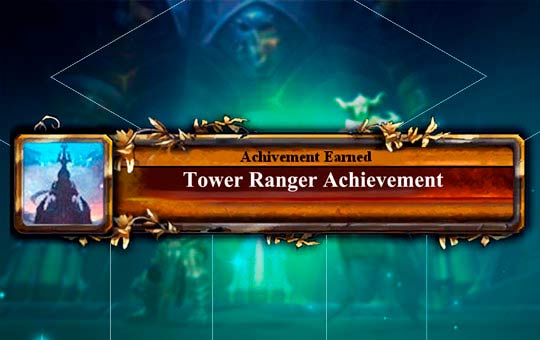 WoW Tower Ranger boost is the fast completion of the new Torghast meta-achievement added in Shadowlands Patch 9.2. It includes 32 achievements in the Tower of the Damned with various rewards. Buying Tower Ranger achievement will help you get the new title - Tower Ranger and at least 3 mounts with several toys and cosmetic items.
Tower Ranger achievement carry rewards:
Boost takes: 4-6 days.
Important: you can start working on your Tower Ranger achievement before the Patch 9.2 release and finish at least 3 achievements from the list - Twisting Corridors, Master of Torment & Adamant Vaults.
You can purchase a full Tower Ranger meta-achievement completion service or customize your order by picking several achievements from the list. Please check the minimum requirements before purchasing this boost.
Requirements:
60 level;
Torghast unlocked;
Layer 16 unlocked.
Tower Ranger Achievement & Title Boosting
Tower of the Damned has gone through various improvements and changes on the course of Shadowlands expansion. While being very boring at the start, slowly it became more and more fun. Several mounts, titles, toys, and Torghast achievements to focus on turned Tower of the Damned into a nice expansion feature.
And now the Shadowlands Patch 9.2 draws a line for all the rewards and achievements in Torghast Tower while adding a few more difficult challenges at the very end. Boosthive offers Tower Ranger title boosting with the new achievement so new and veteran players can get all desired rewards in one go.
Simply buy our Tower Ranger service and our carry team will obtain new mounts, titles, toys, and other cosmetics that drop during the completion. You can customize your boosting experience by choosing only the achievements you need to deal with Torghast once and for all.
If you still have any questions before purchasing Tower Ranger carry service, you can freely contact our managers in online chat, skype, or discord. We are always online and ready to answer your questions and help with the purchase.