Touch of Malice Catalyst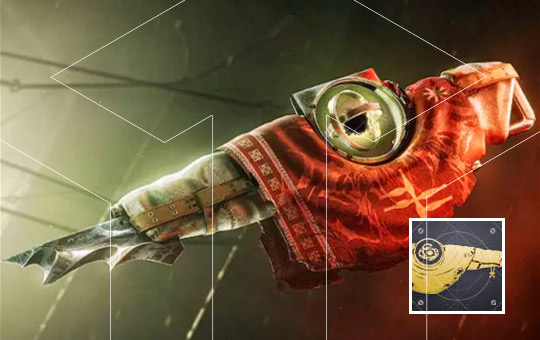 Touch of Malice Catalyst boosting your returning in Season of the Plunder Taken exotic rifle with powerful perks to take it to a completely new level! This is one of the best Season 18 guns right from the King's Fall raid. Our professional D2 carry team offers to unlock the Malice catalyst to increase stability and reload speed after landing a few precision hits.
Touch of Malice Catalyst carry will provide you with a professional guardian player that will complete all of the raid requirements until the catalyst is collected. Buying Touch of Malice Catalyst is prior to any guardian who likes to have the best weapons right from the get-go.
D2 Touch of Malice Catalyst boost rewards:
Touch of Malice Catalyst ark scout rifle catalyst obtained.
Kings Fall raid completed.
A chance to get the best raid gear from boss encounters.
Pinnacles for all encounters.
Experience for your Season Pass and Artifact.
Boost takes ~3 hours.
Safety: 100% guaranteed VPN use in our recovery (piloted) services.
Requirements:
1570+ power level;
this service is a recovery (piloted).
Touch of Malice Catalyst & Masterwork
To unleash the power of your exotic weapons D2 requires you to obtain the Catalyst and Masterwork the gun. The same needs to be done to boost your Touch of Malice in Season of the Plunder. The unlocking process for this can be at times time-consuming and difficult, requiring a good set of D2 skills, powerful gear, and a great fireteam. If you have tried and failed to masterwork your Touch of Malice Boosthive has got you covered.
Our professional boosting team will get you that precious Touch of Malice Catalyst and even help to masterwork your exotic rifle. This would be done with a 100% guarantee on order completion and in the shortest time possible. If you still have questions about this boosting service, feel free to contact our 24/7 available customer support managers via online chat; they will gladly assist you with anything carry-related.
D2 - How to get the exotic Touch of Malice catalyst?
After you acquire the Touch of Malice from Oryx, which is a random 5% drop sadly, upon reaching the King's Fall raid again The Touch of Malice Catalyst "quest" starts at the beginning of the raid.
Here is a quick review of The Touch of Malice Catalyst quest steps:
Split the team to cover roughly the 4 quarters of the entire area.
A Fireteam member with a Touch of Malice equipped will need to head over to a plate.
Relics will then spawn in the arena.
Pick all relics simultaneously and head towards the middle of the Dreadnaught where the statues lie.
Dunk the relics before the timer runs out.
The masterwork for the catalyst requires additional 500 targets in order to apply it to your Touch of Malice.