Touch of Malice Exotic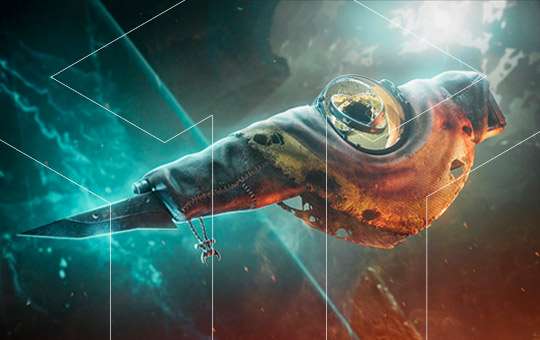 Touch of Malice is an exotic scout rifle in D2 that can be obtained with a 1% chance after defeating Oryx, The Taken King finale boss in the King's Fall raid. Getting Touch of Malice requires farming the boss weekly and looking for fireteams, which is not an easy task for most of the single-player guardians. That's why purchasing Touch of Malice boost is a perfect way to save a lot of time and nerves.
D2 Touch of Malice carry is a service of farming the Oryx encounter in KF weekly until the exotic rifle is received. It's not a chance, it's guaranteed completion. Get some quality time pawning opponents in PvE or PvP activities with one of the best S18 rifles.
The Touch of Malice carries rewards:
Touch of Malice exotic scout rifle obtained.
Kings Fall Oryx boss defeated 3 times weekly (until drop).
Full raid completion (optional).
Unique Red Weapons for your Shaping Weapons system.
Pinnacle KF raid weapons and armor.
Additional option (selected number of runs) - farm last boss Oryx for the selected number of the option.
Touch of Malice carry takes: 1-6 weeks in general.
Safety: 100% guaranteed VPN use in our recovery (piloted) services.
Full raid completion options count to every run that we will complete while farming the weapon.
If "selected number of runs" is taken then we will farm the last boss Oryx only, for the chosen number of times.
Requirements:
1570+ power level.
the boost is a recovery (piloted).
Touch of Malice boost for sale
You may select any number of tries by picking the "select the number of runs" additional options. This way it's a single run and not a guaranteed drop but you can manage as many as you want for a more comfortable price.
If you are still unsure whether you would like to buy the Touch of Malice boost or if you simply want to unlock all the forge weapons, please chat with one of our support managers. They are available 24/7 and would be glad to assist you and explain everything you need to know about this exotic rifle boost that we have for sale.
How to get Touch of Malice and what it does
With the opening of the new KF raid in Season 18 of the Witch Queen DLC a new (actually from the original game) weapon was added to the loot pull from the Oryx boss. Touch of Malice drop rate is very low, around 1%, and the chance of finding a fireteam that can beat the entire raid and the last boss itself is another pain in that quest but the weapon is totally worth it, and here is why.
Touch of Malice is a complement to the season's meta and makes it shine even brighter. Its Intrinsic perk is Touch of Malice - the final round in the magazine deals bonus damage, drawing from the wielder's life force, and then regenerates itself. Rapidly defeating three targets restores health.
D2 Touch of Malice Catalyst
Unlike many catalysts that are purely RNG-based and could take hours to farm, Touch of Malice's is straightforward. It isn't "easy" to acquire, as King's Fall is still a 6-man endgame activity, but if you put in the effort, you should eventually be able to acquire it. Given how good the King's Fall weapons appear to be, this catalyst seems to be worthy of your time and effort.
Having said that, we'll need more time before we can conclude how strong this catalyst actually is.