Terrorpene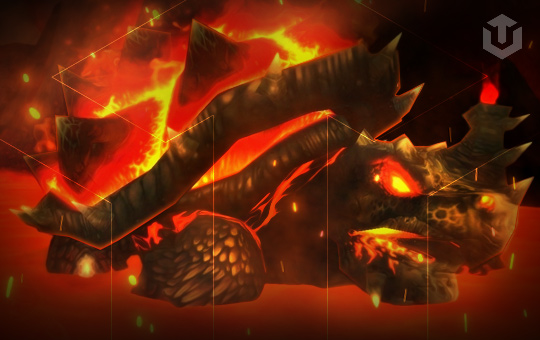 Terrorpene is the awesome rare fire turtle roaming around the entrance into the Firelands raid. It has a 9-hour timing timer and usually hidden by lava making it a tricky tame. Buying a Terropene carry service will allow your hunter character to add this elite pet into the collection. We can 100% guarantee the order completion is a cheap fast and efficient manner.
Terrorpene rare hunter pet carry will get you:
Terrorpene camped & tamed on your hunter character;
all loot dropped to your bag during the boosting;
high-class VPN security.
Terropene service ETA: 1-2 days.
Terrorpene is an extremely rare beast that can be tamed by hunters of any specialization. That is right you don't have to be a beastmaster to get this pet into your collection. But to buy the Terrorpene taming service that we have for sale here you might want to read some basic requirements.
Requirements:
Active WoW Shadowlands subscription;
Unlocked Hyjal Location in Cataclysm;
no gear requirements;
50+ level hunter character.
Piloted mode only
How to tame Terrorpene in Shadowlands?
While being introduced back in Cataclysm this particular pet is still one of the coolest-looking hunter's pets in World of Warcraft. It has everything the mighty large model, the nice color tint, and the burning fire shell. Bein a unique fire turtle model this is a great catch for any hunter that cares about the looks of its pet army.
In order to get Terropene in Shadowlands, you might want to read our brief taming guide below.
Travel to the Mount Hyjal location of the Cataclysm.
Locate the Terrorpene at the Throne of Flame, patrolling the east of the lava moat.
It has an approx. 9-hour spawn timer, so be patient to camp it.
Once spawned start taming in any hunter spec.
Burning Hatred attack deals intense fire damage every second so be prepared.
Enjoy your own lava turtle.
It is obvious that with the release of Shadowlands the power of this mighty turtle was diminished and it will not kill you with one blow while taming. However, still, be careful while the damaging lava surrounding and the fire damage from the attacks can easily bring you to the low HP.
Although the taming itself shouldn't cause a lot of trouble for you, spawn-camping can take a while, especially if you are in a highly populated realm. Hunters usually desire this particular beast therefore it might cause some competition, not to mention some "clever" plates sho kill it for loot.
In order to avoid all these stressful events, it is best to simply buy the Tertrorpene from our store and let our professiona hunter pet booster locate, camp, and tame it for you. This can save you time and still get this nice pet into your collection. Still not sure about it, feel free to reach out to our 24/7 available managers and they will be glad to assist you further.