Tempest's Heart Expedition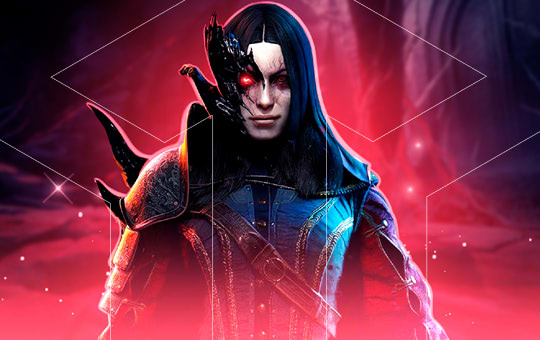 Tempest's Heart is the new 5-man expedition in New World MMO available for 60-level characters with a high gear score. Successful clear will reward players with some of the best Tier V gear, items, weapons, coins, and other valuable loot. This expedition is also important because it concludes the main story.
Tempest's Heart boost is the fastest way to complete this new dungeon. Clear the corrupted land, defeat new challenging mobs and fight against two hard bosses Neishatun and Isabella. Forget about learning tactics and wiping with random groups and simply buy Tempest's Heart run from a team of professional players.
Tempest's Heart expedition boost rewards:
Chosen amount of Tempest's Heart expeditions on regular difficulty.
Chance to get Tier V gear & Legendary items.
Some coins and common items from the expedition.
Boost takes: 2-3 hours/1 run.
Feel free to choose several runs with our flexible calculator (more runs grant larger discounts). You also need to have all Tempest's Heart pre-quests completed before the run.
Important: You need to have x1 Tempest's Heart Tuning Orb for each entry. Please choose an additional option in case you don't have these orbs. Also please check the minimal requirements for this type of service before making the purchase.
Requirements:
New World account;
60 level;
550+ Gear Score;
Tempest's Hear Tunning Orb;
this service is piloted only.
Buying Tempest's Heart Carry
Tempest's Heart boost is a full run in the TH PvE dungeon in a party of well-geared players. Our carry team guarantees the full completion of this dungeon to unlock the end-of-dungeon rewards. Whether you intend to buy Tempest's Heart single run for the achievement or to purchase multiple run runs to farm top gear - our team will be at your service.
Purchasing Tempest's Heart run saves you a lot of time and nerves as you don't need to gather a group, learn several strategies and then wipe with random players for hours.
Tempest's Heart Boost Explained
Tempest's Heart carry service is a very simple and straightforward process. Our team will help your character to clear TH expedition as many times as needed and get all required rewards.
Tempest Heart PvE dungeon has the following notable bosses:
If you still have any questions or wish to buy a custom Tempest's Heart boosting service with a guide, feel free to contact our 24/7 available support managers and they will be glad to help you with practically anything New Word-related.