Magtheridon's Lair Run in TBC Classic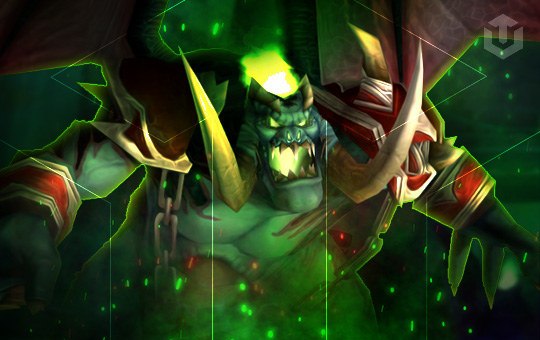 Magtheridon's Lair is the third and the last raid of the Burning Crusade Classic Phase 1. It is a one-boos 25-ppl raid Located in the  Hellfire Citadel. Buying the Magtheridon's Lair raid boosting service that we offer for sale, allows players to save lots of time, clear this raid dungeon with a professiona carry team, and loot some powerful gear including Tier-4 armor set chest.
Magtheridon's Lair loot runs are available for sale on many populated EU & US realms. Check the availability and next raid on your realm with managers in the online-chat or discord.
TBC Magtheridon's Lair raid boost includes:
Defeated of the 25-ppl Magtheridon boss encounter.
At least 1 item guaranteed (bag if nothing drops).
Additional option: Magtheridon's Head - quest item that allows to get powerful ring.
Boost ETA: 1-7 days. Check the start time with managers.
We offer to kill Magtheridon for all TBC players, however before purchasing the loot run, please check the basic requirements for this type of service. There are NO attunements to enter Magtheridon's Lair.
Requirements:
TBC classic account;
70 level;
Magtheridon's Lair Boosting Service Explained
Magtheridon's Lair raid can be complicated even in the latest TBC Phases. This boss is considered as one of the hardest ones from the first phase. Even trash packs can wipe the whole raid if not interrupted properly. We offer you a fast Magtheridon's Lair loot run with a team of professional players. The whole service is very easy and customer friendly.
Here is a step-by-step guide on how to buy Magtheridon's Lair raid:
Check the requirements for this service.
Contact our managers to check if the team do raids on your realm.
Discuss with our team the start time of your raid.
Select additional options if needed.
Place an order and enjoy the run at set time.
In case you have some questions before getting fast Magtheridon's Lair boost, please contact our managers via online-chat, skype or discord. We work 24/7 and will be happy to answer all the questions before the purchase.