Skarr Pet Boost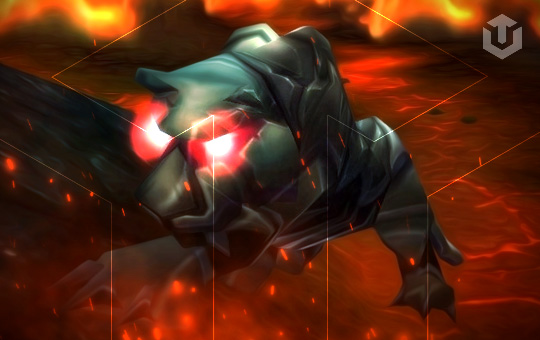 Skarr is an extremely rare tamable panther with a unique molten black metallic skin and red burning eyes. This awesome hunter's pet was introduced to World of Warcraft in Cataclysm patch 4.2 as one of the hardest trick-tames of the game. You can tame in in BfA and Shadowlands or opt for buying the Skarr hunter pet carry service to save you a lot of time.
This unique metallic-black colored hunter's pet is a level 85-122 aggressive beast cat located either in the Firelands sub-zone Molten Front or at the Kings' Rest. It has very few spawn locations therefore it is easy to spot. However, due to the long respawn it is still considered very rare and desirable.
The Skarr boost includes:
Skarr camped and tamed for your hunter character;
all loot dropped to your bag during the boosting;
high-class VPN security;
private live stream (request it before the start of the boost to check availability).
Skarr farm service ETA~1-3 days.
Skarr tamable hunter pet is a challenge tame due to two main reasons. First, you will need to complete a sort of a platformer mini-game jumping from one crushing stone island to another. The second reason is the Fieroclast Barrage ability of this rare NPC which stuns you right in the middle of casting your taming skill.
Requirements:
40 level hunter;
Molten Front unlocked (in case you don't have access, add Molten Front unlock option).
We never ask your secret questions or any other information, so your account will be protected from theft at all times of the boost.
How to tame the Skarr pet as a hunter in BFA or Shadowlands?
Despite Skarr gemstone cat was introduced back in Cataclysm it is still a pretty hard hunter pet to tame. First of all, you will have to complete a series of quest unlocking the Molten Front and then complete a taming challenge that will reward you with this beautiful black gemstone panther.
Being an overgeared high-level character doesn't help to tame it. On the opposite, it makes things even worse while now you can simply one-shot the pet and loose taming opportunity. Read the presented below rare hunter's pet taming guide carefully to add Skarr in your collection.
Important information for taming the Skarr:
Skarr has a spawn timer of 4-10 hours;
Skarr shares the spawn timer with Karklin;
Skarr is immune to freezing traps, scattershot, and wyvern shot;
Skarr is not an exotic beast therefore you can use any hunter spec to tame it;
his NPC ID is 50815.
The taming challenge for this rare hunter's pet is not that difficult if you know exactly what to do. Luckily for you, we have prepared a step-by-step guide to follow:
head to Mount Hyjal at 27.49, 56.35 (Cataclysm) Zone;
enter the Firelands portal to teleport into the Molten Front;
switch on your favorite NPC scanning addon and track the Skarr NPC;
head to the Fireplume Peak first;
start roaming these two locations to find your pet 37.6, 35.4 and 33, 55.2;
prepare to jump the rocks if you spot the rare NPC;
in case you afraid to one-shot him use the Fruit Basket toy or face-pull him;
wait for Skarr to cast Fieroclast Barrage and kick it with Silencing Shot;
use Primal Rage to speed up the taming process;
use the Tame Beast spell to add Skarr in your collection.
Hunting such rare and exotic pets like Skarr can take up hours and even days of your game time. The desired hunter pet can be killed or tamed by some other hunter just in front of your eyes. The unsuccessful taming attempt or one-shotting of Skarr can cost you another 10 hours of your life waiting for it to reappear. Are you ready to go through all of that or you want to listen to a much easier solution?
We know that you want to get your rare hunter pet fast and with the minimum time spent on pointless camping. That is why Boosthive offers you to buy the Skarr hunter pet boost and enjoy your life to the fullest. Our professionally trained hunter will not only camp but complete the taming challenge for a selected exotic companion. With such Skarr carry service, you will get the desired pet in the shortest time possible and with a 100% guaranteed result.