Silverwind Larion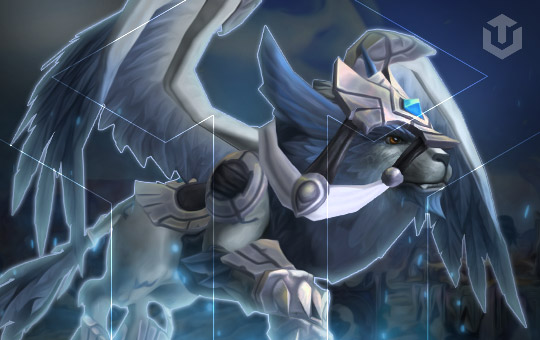 Silverwind Larion is yet another semi-secreted treasure epic mount added in World of Warcraft Shadowlands patch 9.0.2. It can be found in the Bastion zone by finding the anima shards. Buying the Silverwind Larion mount boost will save time hunting for those shards and allow players to receive the mount faster.
Boost ETA: ~1 day.
WoW Silverwind Larion mount carry includes:
Before the purchase of the Silverwind Larion mount boosting service in Shadowlands, please read some of the basic requirements that your character should satisfy.
Requirements:
60 level character;
no specific gear requirement.
How to get Silverwind Larion mount?
This awesome flying lion with an awesome new model and a unique tint to the other Larions can be looted from a treasure called Vesper of the Silver Wind. The Silverwind Larion has a 100% drop chance and considered to be a treasure of the Shadowlands Bastion zone.
The following guide will help you to obtain this rare mount if you decide to spend extra time, rather than buying a fast Silverwind Larion carry service from Boosthive.
Head to Bastion zone in WoW Shadowlands.
Start collecting lost anima shards.
The collection of these anima crystals allows interaction with Forgelite Hephaesius.
Forge the Crystal Mallet of Heralds.
Use it on the Vesper of the Silver Wind treasure (36,1, 26,6) to loot the mount.
Enjoy riding your Silverwind Larion.
Although it might seem to be an easy plan there are 50 lost anima crystals to collect and the process can take hours especially without the possibility to fly. It can be fun at first but turns into boring greed pretty fast. Therefore Boosthive has a solution for you.
Why buy Silverwind Larion mount from Boosthive?
Boosthive offers you the fastest Silverwind Larion mount carry service performed by the professional boosting team. Our pro booster will collect all the anima shards for you to loot the mount into your bags in no time.
If you don't want to waste your time on pointless run-around purchase the Silverwind Larion boost today and enjoy riding your flying lion mount in Shadowlands.