Shimmering Aurelid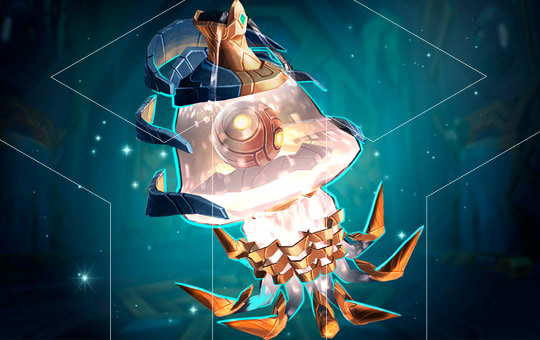 Shimmering Aurelid boost is the fast run through the new 9.2 raid to get Glory of the Sepulcher Raider meta-achievement. This is one of the jellyfish mounts added in Shadowlands Eternity's End patch. If you are struggling to find a good group to obtain this mount fast and easy, you can simply buy Shimmering Aurelid from us. Our raiding guild will help you complete all the steps and get this raid mount for you in no time.
Shimmering Aurelid mount carries are available in both EU & US regions. You can always check the closest Glory run on our Today events page and reserve a slot. Please note that all runs are done in non-fated mode (when the affix is not active in Sepulcher).
WoW Shimmering Aurelid mount boost rewards:
Epic flying mount - Shimmering Aurelid.
Meta-achievement Glory of the Sepulcher Raider.
11/11 bosses defeated in Sepulcher normal run.
135 achievement points.
Boost takes: 2-3 hours.
If you prefer playing on your character during the service, please pick a selfplay option. In this case you will need to follow our team's instructions on certain achievements as some of them require your participation.
We offer Shimmering Aurelid for sale for all the players in the Eternity's End patch. However, we kindly ask you to check some basic requirements for this type of the service.
Requirements:
60 level;
no gear requirements;
following the team's instructions in the run;
this service is done on NON-fated weeks.
Buying Shimmering Aurelid Mount Boost
Purchasing Shimmering Aurelid will allow you to get this jellyfish mount into your collection and also award you with a prestigious PvE meta-achievement in the new raid. Be the first to impress your friends with a new unique reward and clear Sepulcher of the First Ones with every required achievement.
In case you still have any questions before buying our Shimmering Aurelid mount carry, you can always contact us in online-chat, skype, or discord. Our managers are online 24/7 and ready to help with any requests.