Serpentshrine Cavern Run in TBC Classic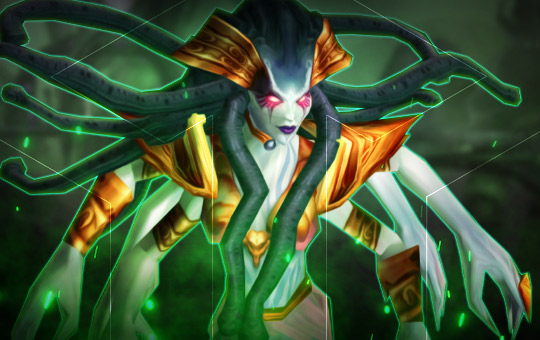 Serpentshrine Cavern is the fourth raid of TBC Classic expansion. It is a 25-man Naga-themed raid that consists of 6 raid encounters and is located in Coilfang Reservoir in Zangarmarsh. if you struggle to find a guild that farms Serpentshrine Cavern you might miss on some powerful gear and tier 5 set items. We offer you to buy Serpentshrine Cavern raid carry and defeat Lady Vashj Naga with epic loot.
Serpentshrine Cavern was opened with Phase 2 and available for sale on many populated EU & US realms. Check the availability and next raid on your realm with managers in the online-chat or discord.
TBC Serpentshrine Cavern boost includes:
6/6 bosses defeated in SSC raid:
At least 3 items are guaranteed.
Full loot priority (additional option).
Boost takes: 1-7 days. Check the start time with managers.
Full loot priority - additional option. Select this to receive ALL items that drop during the run that are appropriate for your specialization.
You DON'T need to have Serpentshrine Cavern (SSC) attunement anymore in order to enter the raid. It was removed with the next phase release.
Requirements:
TBC classic account;
70 level;
this service is piloted only.
Serpentshrine Cavern Boosting Service Explained
SSC raid may be hard even in the latest patches. Random groups simply don't know how to do the mechanics and Lady Vashj fight may quickly turn into a nightmare. That's not the problem with our fast and smooth SSC loot runs. The whole experience is very simple and customer-friendly.
Here is our quick guide on how to buy SSC boost:
Check the requirements for this service.
Contact our managers to check if the team do raids on your realm.
Discuss with our team the start time of your raid.
Select additional options if needed.
Place an order and enjoy the run.
Feel free to contact our friendly chat agents in case you still have any questions before the purchase. We're ready to help you with all the information needed.