Sepulcher of the First Ones Transmog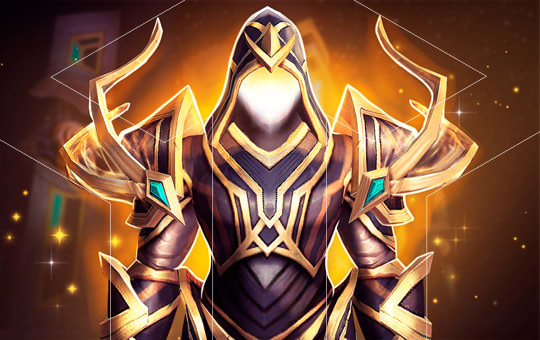 Sepulcher transmog boost is here to help with getting all the cosmetic sets from the last raid of the Shadowlands expansion. This raid is notoriously difficult, and given the fact that it is from the recent expansion it is impossible to solo it, and very hard to complete it even with a decent team. It is especially true for the Mythic difficulty mode.
SotFO transmog farm is the quickest and easiest way to get your desired Sepulcher transmog. There is no need to waste time looking for the right team to do old content when we can do this for you instead.
SotFO transmog boosting includes:
Full SotFO transmog from your desired difficulty.
Some SotFO raid achievements.
Gold and loot obtained during the run.
Boost takes: ~3-4 weeks.
If you are interested in buying SotFO transmog set runs, please make sure to take a look at the basic requirements for this service first.
Requirements:
level 70;
no gear is required;
this is a piloted service.
It is nearly impossible to get all transmog from SotFO in just one reset, however, we will continue doing the runs until all of your set is complete.
Sepulcher Transmog for Sale
If you want to buy Sepulcher transmog sets, then you will be relieved to know that the entire process is simple and doesn't require much time at all! After you purchase this service, our customer service team will get in touch with you within a couple of minutes to specify a more convenient time and other details.
This is done to ensure that Sepulcher of the First Ones transmog farm never interrupts your gameplay. After this is done all there is left for you is to enjoy getting beautiful SotFO armor without any stress.
SotFO Transmog Sets from Boosting
You might be wondering what SotFO transmog sets look like before buying them. This will help you to make a more informed decision on if you want to get this set, or maybe look for other ones since we offer all of them here at Boosthive.
Sepulcher of the First Ones transmog sets are:
| | |
| --- | --- |
| Armor Type | SotFO Transmog Set |
| Plate: Warrior, Death Knight, Paladin | Armaments of the Infinite Infantry; The First Eidolon's Soulsteel, Luminous Chevalier's Gallantry. |
| Leather: Rogue, Druid, Demon Hunter, Monk | Soulblade Shadowhide, Tapestry of the Fixed Stars, Mercurial Punisher's Painweave, Garb of the Grand Upwelling. |
| Mail: Hunter, Shaman | |
| Cloth: Warlock, Mage, Priest | Shroud of the Demon Star, Erudite Occultist's Vestments, Habiliments of the Empyrean. |
Keep in mind that there are variations in color and detail depending on which difficulty the set piece was obtained. As a rule, the higher the difficulty, the more detailed and beautiful the set is. However, we offer any difficulty of your choosing for sale, not just the mythic one.
If you have any questions about SotFO transmog boosting or want to add something extra to your order - don't hesitate to reach out. Our customer service team is available 24/7 and is always ready to assist. You can find us on Skype, Discord, or live chat at all times. Expand your WoW collection together with Boosthive!