Sarge's Tale Mount Boost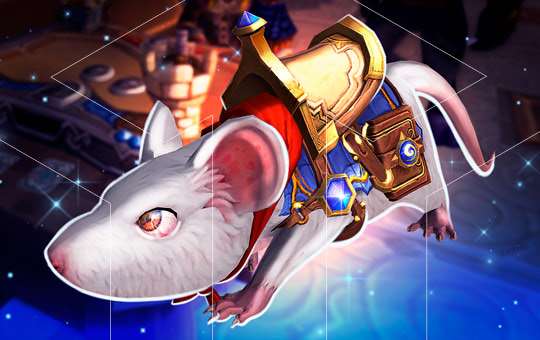 Sarge's Tale is a new promotional mount rewarded for finishing the tutorial in Hearthstone Mercenaries mode. For players who have never played Hearthstone before It can be annoying to get Sarge's Tale mount in WoW. However, we offer you to buy Sarge's Tale at a cheap price and never worry even about downloading Hearthstone.
WoW Sarge mount boost includes:
Completing the Hearthstone Mercenaries tutorial on your account.
Unique ground mount - Sarge's Tale on your battle net.
Everything is done by hands, without any cheats or bots.
Boost takes: 1-2 hours.
In case you have any questions before our Sarge's Tale mount carry, please contact us in the online chat, skype, or discord. We work 24/7 and always ready to answer all your questions regarding our services.
Requirements:
45+ level;
Hearthstone game on your Battle-net account (no need to have it installed).
How to get Sarge Mount from Hearthstone Mercenaries Mode?
There are a few steps that you must finish before you can unlock Hearthstone Mercenaries mount in WoW.
We've prepared a full-step guide on how to unlock Sarge's Tale on your account:
Download Hearthstone in Battle-net launcher.
Enter the game and choose Mercenaries mode in the start menu.
Beat all five encounters and complete the tutorial. Collect your Hearthstone rewards.
Move to the Village screen and build Tavern in the menu.
Return to the Village and build the Campfire and Travel Point.
Enter the Travel Point and choose the normal "The Barrens" Bounty.
Select your mercenaries, create a Starting party and send them on the adventure.
Congratulations. You now can log back into WoW and get Sarge's Tale.
Hearthstone Sarge's Tale Mount For Sale
Beating five introductory enemies in the Mercenaries Mode tutorial is the hardest step. It may be boring or even challenging for players who were never into Hearthstone. That's why we are offering Hearthstone Mercenaries mount boost.
You can even continue playing WoW while we are unlocking the Sarge mount on your account. You will see the mount pops up in your collection.