D2 Root of Nightmares Raid Boost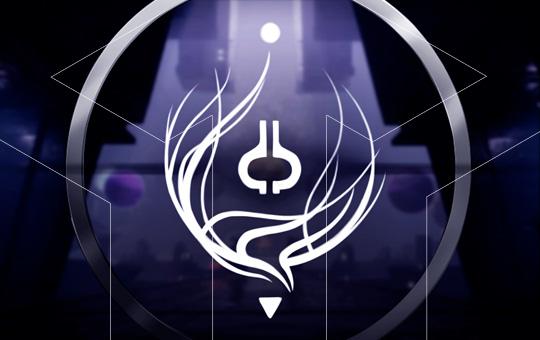 The Root of Nightmares (RoN) raid carry is a fast single run through the new Lightfall D2 raid that includes full clear of RoN bosses in normal or master mode of Root of Nightmares raid. All RoN weapons are both randomly rolled and have a deepsight resonance (red) version for crafting, as well as a newly introduced origin trait making them worth the time investment.
Buying the Root of Nightmares raid now will give the benefit of obtaining the best loot the game can provide for both PvE & PvP loadouts. Starting at week one of the Lightfall expansion our fire team will help with RoN raid boost, one of the hardest parts of D2 content providing you with all the gear along the way.
Start time: 15-30 minutes / Boost takes: 1.5 hours per run.
The Root of Nightmares raid boosting includes:
Root of Nightmares Raid completion.
An achievement on raid report.
Unique raid loot.
Pinnacle rewards for each encounter.
10x Spoils of Conquest (if the secret chest option is taken).
Chance of the raid Exotic weapon drop.
Any gear and resources that might drop during the service.
You may pick only last boss Nezarec kill in the additional sections option. Please note that secret chests and Puzzle chest are unavailable with that option.
Additional options for RoN carries:
Flawless Root of Nightmares - raid completion without dying (Root of Nightmares triumph).
Root of Nightmares extra boss red chest - gain an additional secret red border guaranteed chest after Nezarec's encounter after solving a raid puzzle.
Root of Nightmares secret chests - we will get 2 secret chests from the raid with additional loot and Spoils of Conquest.
All raid challenges - this option is only available once the raid is in the weekly rotation.
Requirements:
Lightfall expansion;
1781+ Power Level for Normal;
1820+ Power Level for Master;
this boost is a recovery (piloted).
Root of Nightmares Loot Table
Root of Nightmare raid features 6 Legendary weapons and an Exotic Shotgun. On top of featuring top-tier stats, RoN weapons also come with an extremely good Origin trait specific to this raid.
Here is a list of Root of Nightmare drops and their encounters:
Cataclysm
Scission
Zo'aurc
Nezarec

Briar's Contempt

Mykel's Reverence

Mykel's Reverence

Conditional Finality (Exotic)

Koraxis's Distress
Koraxis's Distress
Rufus's Fury
Any Weapon
Nessa's Oblation
Acasia's Rejection
Koraxis's Distress
Nessa's Oblation
Acasia's Rejection

Head armor

Chest armor

Arms armor

Chest armor

Arms armor

Leg armor

Class item

Chest armor

Leg armor

Head armor

Leg armor

Class item
That's about it for the Root of Nightmares loot table in D2. Don't forget to grab the secret chests in the raid and activate the Deepsight (red border) chest at the end! And remember, Spoils of Conquest can be used to purchase a red-bordered Deepsight drop of any weapon you've already acquired at the end of the raid for the pattern.
D2 RoN Carry Service
That's why we offer the Root of Nightmares for sale for all the players who get tired of looking endlessly for fireteams every day. Our professional guardian carries know the best and most optimal sources and methods to complete your task fast and easily while you enjoy your free time.
In case you still have any questions before getting our Root of Nightmares raid carries service, you can always contact our managers via online chat, skype, or discord. We are online 24/7 and ready to help.