Reins of the Wanderer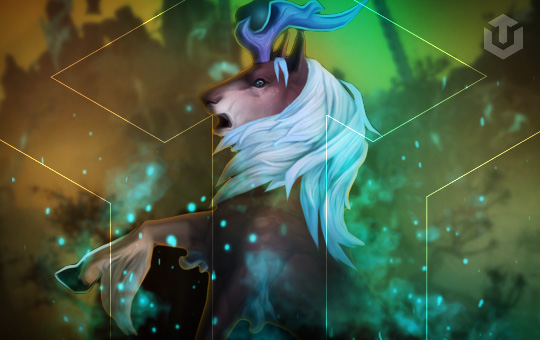 Reins of the Wanderer is the new secret mount added in Shadowlands patch 9.1 Chains of Domination. It is obtainable through a series of daily tasks acquired by interacting with the Maelie the Wanderer NPC in the Korthia Zone. Buying the Wandering Arden Doe boosting service will get you this rare mount without any effort from your side!
WoW Reins of the Wanderer Boost rewards.
Unlock the Wandering Arden Doe secret mount in Korthia.
Reins of the Wanderer mount added to your collection.
Korthia unlock (please pick an additional option if you don't have this zone opened).
Reins of the Wanderer carry ETA: 6 days. (If the Wanderer isn't bugged).
Although we offer the Reins of the Wanderer mount for sale for any player in Shadowlands, first there are some basic requirements to fulfill in order to order it.
Requirements:
60 level character;
Korthia zone unlocked.
How to get Reins of the Wanderer Mount in Patch 9.1?
In order to unlock the Wanderer mount, players must look for Maelie the Wanderer NPC in Korthia for six days and send it back to its owner. This activity can be completed at any time and should not necessarily be done on a daily basis. Players can spend as much time as needed for the secret mount search and do that at convenient time frames.
Maelie spawns randomly in one of the key locations across Korthia. Although is may sound easy there is no exact spawning time schedule and therefore this secret mount has to be camped. Players who wish to get Reins of the Wanderer mount into their collections will have to visit each of its spawn spots hoping that it will be there.
If you're lucky and you have found a Wandering Doe, then you need to get close to it and Reassure it. If done correctly, you will see the message that Maelie the Wanderer is returning to Keeper's Respite. You have to repeat this step for 6 days to see the quest Maelie, The Wanderer that rewards the mount.
Reins of the Wanderer Mount Boost
World of Warcraft players who wish to skip the boring search of the secret mount or those who simply don't have enough playing time for such an activity should not be disappointed. Our professional mount boosting team is ready to take care of looting the Wandering Arden Doe for you with a simple order of the 9.1 secret mount carry! Place the order now or reach out to one of our 24/7 available support managers if you wish to know more about this product.