Reins of the Bronze Drake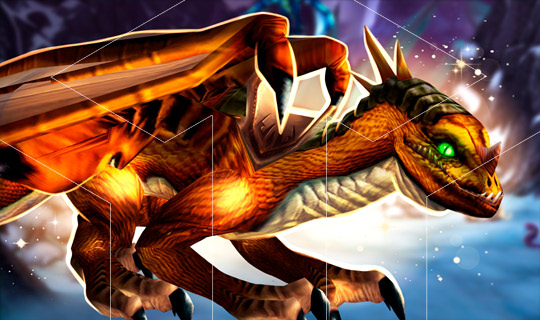 Bronze Drake is an epic mount that can be acquired by killing Infinite Corruptor. This boss can only be found in the heroic mode of Culling of Stratholme and despawns after 25 minutes after the first wave of the Scourge. It is very difficult to achieve in an uncoordinated group. You will also have to compete for the mount with other group members, which makes the chances of obtaining it even slimmer. If you decide to buy Bronze Drake this won't be an issue.
We offer Reins of the Bronze Drake for sale on most Classic WotLK realms. Get this epic mount fast, easy, and without stress. Feel free to contact us via Discord, online chat, or Skype before buying Bronze Drake mount boost to check its availability on your server.
WotLK Bronze Drake boost rewards:
Epic Reins of the Bronze Drake mount.
The Culling of Time achievement.
Stratholme time run completed.
Chance to get some 200 ilvl gear.
Boost takes: 1-5 days.
The start time for the Bronze Drake carry service depends on your server. After you place an order our team will schedule the run for this mount to start in the shortest time possible. Before buying Reins of the Bronze Drake, please make sure to look at some of the basic requirements for this service.
Requirements:
WotLK Classic account;
level 80;
this service is piloted only.
How to get Reins of the Bronze Drake
Bronze Drake is considered to be one of the most popular WotLK mounts for any collector. So players might be wondering about how to get it. This mount is awarded for completion of Culling of Stratholme dungeon on heroic difficulty with some additional requirements.
The mount itself is a 100% drop from the optional boss that can only be found on heroic difficulty - the Infinite Corruptor. The catch is that it will despawn after 25 minutes from the first wave of the Scourge, which means that getting the mount requires a lot of teamwork. Not to mention that it only drops one Reins of the Bronze Drake at a time. It means that there's only a 20% chance to get it for each member of the group, even if they make it in time.
One might wonder where to find a skilled enough group that will be willing to do multiple runs to get the mount for them. In reality, it is not always possible, and this is why buying Reins of the Bronze Drake from us will be the best solution to this problem. Forget about the stress of wasting countless hours on this mount, because we are here to help. With our Reins of the Bronze Drake for sale, you are getting a quick and efficient service that will allow you to enjoy this mount in no time at all.
In case you have any questions or want to add extra requirements to your order, it is always possible to reach out to us. Our customer support team works 24/7, and is ready to help at any time! You can always contact us via Skype, Discord, and online chat, even if it's the middle of the night.