Proving Grounds - Proving Yourself Achievements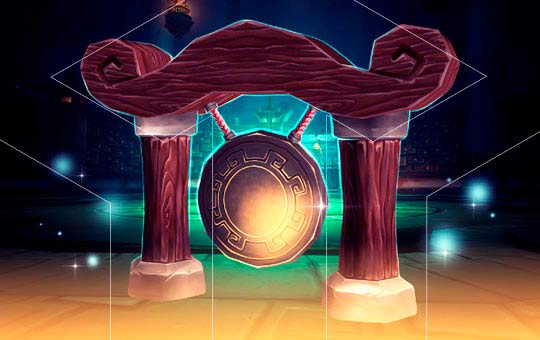 WoW Proving Grounds boost will help to earn any Proving Yourself achievements fast and easily. Earn gold or even endless (30 waves) rank during damage, healer, or tank challenge and get a cool title to flex before guildmates.
Proving Grounds were added back in Pandaria and since then become a good testament to players' skills with certain classes and roles. While being easy at the start, the Endless challenge becomes much harder with higher waves. Buying Proving Grounds achievements might be the easiest way to claim all titles and rewards if you are not familiar with a certain class/role.
Proving Grounds achievements boosting rewards:
Completion of Gold/Endless Challenges for any role.
Damage:
reward title: the Proven Assailant.
Healer:
reward title: the Proven Healer.
Tank:
reward title: the proven Defender.
Boost takes: 1-2 hours.
Proving Grounds are available in the game at any time. Hurry up to claim all titles and achievements for one or all three roles. Before buying Proving Yourself challenge boost, please have a look at the minimal requirement.
Requirements:
max level in the current expansion;
no specific gear requirements;
this service is piloted only.
Proving Yourself Achievements Boosting
Proving Grounds are available for every high-level character with any gear. In order to enter Proving Grounds just speak with any class trainer and you will be teleported to a specific scenario that takes place in the Temple of White Tiger.
If you've never been to Proving Grounds, there should be no fuss. We will complete all starting Bronze and Silver challenges, so the character gains access to Gold or Endless Waves. This is already included in the service.
Please note, that in order to finish a specific role, your class must have a certain spec for it. For example, Rogues cannot complete the tank Proving Grounds, because this class doesn't have a corresponding tanking role. However, there is an exception called You're Really Doing It Wrong achievement. Players have to finish the Proving Yourself Gold challenge with inappropriate spec. This Feat of Strength becomes a piece of cake with our You're Really Doing It Wrong boost.
If you have any questions regarding our Proving Grounds carry services, please do not hesitate to contact us via online chat, skype, or discord. Our managers work 24/7 and we will be happy to help you with any difficulties or provide a custom service.