Prophecy Dungeon Carry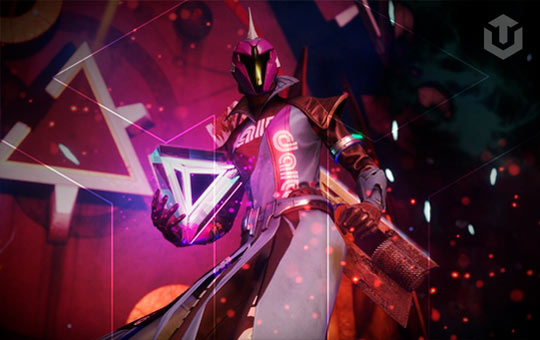 Buying the Prophecy dungeon boost in D2 allows one to complete a full run through the new 3-ppl IX Realm dungeon revealed in Season of Arrivals. While having this D2 Prophecy carry on sale, we offer you the fastest way to complete this challenging encounter to get lots of cool loot and awesome mods.
The main feature of Prophecy Dungeon carry is a chance to loot pinnacle weapons when on rotation and armor from Trials of the IX. The minimum total outcome from the Prophecy dungeon boost will be 3 legendary items from each boss encounter.
D2 Prophecy weekly carry includes:
Fast full completion of Prophecy Dungeon;
Weekly pinnacle rewards;
Unique ornaments;
Lots of Prophecy legendary loot.
Experience to your Season Pass and artifact.
Additional options:
Selfplay - you will play with our best fireteam during the Prophecy run;
Campaign Completion - we will complete the Season of Arrivals campaign unlock Prophecy dungeon;
Solo Flawless Completion - full run without a single death (available only with account sharing).
D2 Prophecy dungeon boost takes: 1 hour.
Safety: 100% guaranteed VPN use in our recovery (piloted) services.
Although our D2 Prophecy carries are available for everyone there are some basic requirements that one has to fulfill for this type of boosting service.
Please note that the pinnacle reward is present only on certain weeks of the rotation.
Requirements:
1600 or higher power level;
this boost is a recovery (piloted).
For more information on this awesome D2 Prophecy carry you may read further into this article or reach out to one of our well-experienced managers. They not only can help you with the boosting question but also can help you customize the bust to get the perfect, cheapest price on the market.
D2 Prophecy dungeon boost description
The Prophecy dungeon that has been recently added to the game is a quite hard activity to complete. It requires some collaboration and teamwork from your fireteam especially if you are going for a flawless challenge. But the rewards that you can receive from Prophecy can totally boost your powerlevel and open some new horizons in other D2 PvP and PvE activities.
Here are some facts about the D2 Prophecy dungeons and carries.
The whole dungeon is built around the dark & light concept.
Pillars and bosses should be activated with Light and Dark mods.
Jump puzzles are more integrated into the fighting.
Cube puzzle encounter is just insane.
Boss fights are pretty challenging and can lead to wipes.
Flawless completion requires you to finish the full dungeon without any deaths.
The Prophecy dungeon has some racing and miniature bosses.
So whether you can't complete the Prophecy Flawless or just need to farm out some of the ultimate Trials of the IX rewards and don't have a fire team ready to help you, you are in the right place to get it done.
Our professional boosters have completed the D2 Prophecy activity hundreds of times while carrying all sorts of players. From novice to veteran, we can assist anyone in the best possible way. Check out the additional option see what you need select the right ones for you and lets the boosting begin!
Solo Flawless rewards of D2 Prophecy
The Solo dungeon boost and extremely long Kell Echo fight totally worth it, especially if you are looking into getting the triumphs and some sweet emblems. This type of Prophecy boosting is also available at our store and can be performed by our professional carry team.
To get this type of Prophecy dungeon carry just do the following:
select the Solo Flawless Prophecy option;
proceed to checkout as regular;
schedule your Prophecy carry with one of our managers;
enjoy your rewards and emblems!
It is as simple as that! If you still have any questions please do not hesitate to ask our managers who are 24/7 available via online support chat. Additionally, you can check out more info about the boost with them or see some positive reviews of our clients on trusted websites. Boosthive is always here to assist you in your adventure even the most hardcore ones!