Dragonflight Season 2 Pre-orders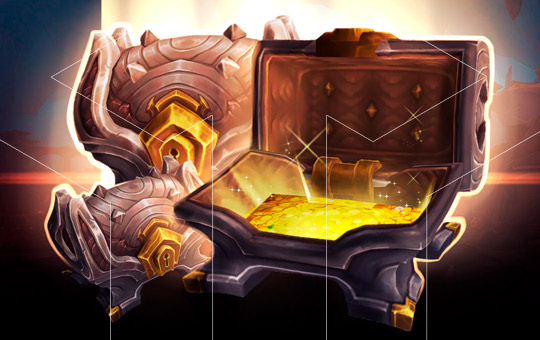 The new Dragonflight Patch 10.1 is already here and as usual, it brings new powerful gear, achievements and other rewards to claim. Here you can pre-order all boosting services that will be very popular as soon as Dragonflight Season 2 hits live services. Let us see what will be new on the first week and why you should hurry up to book a spot.
Season 2 release date: May, 9th.
What services you can preorder in the new season?
Aberrus 9/9 normal run with group loot.
Aberrus 9/9 heroic run with group loot.
Mythic +10, +15 or +16 runs.
Dragonflight Keystone Master: Season Two achievement.
Solo shuffle 0-1800.
3v3 arena 0-1800.
Boost takes: 1-3 days (when season starts).
This is a VIP boosting service, therefore, we would care for each of our needs. Conditions for every pre-order will depend on the achievement you are looking to get in the new season. Please contact our live support experts in case you need more info about schedule and start time on the first week.
Requirements:
WoW Dragonflight;
70 level;
437 pvp ilvl (for PvP pre-orders).
New services in Patch 10.1
As usual, the big World of Warcraft update will bring tons of the new content. Let us see what will change in the upcoming patch and what you can pre-order on the first week to gain competitive advantage over other players. Here we provide a full list of the most useful activities that will help to get the best gear at the release of DF Season 2.
Season Two Mythic+ Dungeons
Mythic+ is one of the most beloved parts of PvE content in World of Warcraft. Season 2 is no exception as it adds a new dungeon pool and increased ilvl of rewards. Lets see how ilvl will be increased in second season:
| | | |
| --- | --- | --- |
| Key lvl | End of dungeon | Great Vault |
| M+10 | 392 -> 418 | 398 -> 424 |
| M+15 | 398 --> 424 | 411 -> 437 |
| M+16 | 398 -> 424 | 415 -> 441 |
| M+20 | 405 -> 431 | 421 -> 447 |
New Dragonflight Keystone Master: Season Two achievement will become available as well as a new Inferno Armoredon mount. Start working on KSM on the first week with our boosting service and get this FoS achievement on the second week of the season.
Dragonflight S2 dungeon pool will be completely different. All current dungeons will be replaced with new dungeons. So buying mythic+ pre-order is a nice opportunity to try new dungeons on the hardest level of difficulty.
New raid in Dragonflight 10.1
As usual, a new raid was added with the release of the new content patch. It is called Aberrus, the Shadowed Crucible. There will be 9 deadly bosses including Echo of Neltharion and Scalecommander Sarkareth. New powerful loot and tier sets await you on the first week during daily Aberrus runs:
Normal Aberrus raid - 415-424 ilvl;
Heroic Aberrus raid - 428-437 ilvl.
Hurry up to book a raid as the spots might be limited due to high demand. On top of the cake, players will receive x1 free tier token after defeating 9 bosses in heroic mode.
PvP Season 2 achievements & titles
These are the most elite achievements as well as the hardest ones to get. Some of those take several weeks to complete therefore the earlier you start, the more advantage you will get over other players. So what PvP achievements & items will be added in 10.1? Here is a full list:
Season 2 Obsidian Gladiator Title;
Elite PvP Gear - Season Two PvP transmog set;
Vicious War Snail - Dragonflight season 2 mount.
So all S1 juicy rewards are replaced with new ones. If you wish to get some of those rewards, as well as x1 free tier token (in case you haven't got one), feel free to contact our 24/7 available team of expert gamers who will gladly guide you on how to get them in the shortest time possible!
Let us see how you can better prepare for the first week of Season 2 and what services will help you.
How to pre-order in Patch 10.1?
Here is a quick guide on how not to miss anything important on week 1. And also how to pick the right service that best suits your needs. Please note that all those rewards can be finished either by spending days or even weeks of wiping or by simply hiring an experienced team from Boosthive.
Buying Patch 10.1 services:
Read the above sections to learn what new will be in the next Season.
Decide what most interests you: m+, raids or pvp.
We recommend starting with the hardest tasks such as heroic raid or KSM.
It will give you incredible competitive advantage.
Proceed to checkout with all desired services to finish the payment.
Our team will contact you to schedule all the services on week 1.
Enjoy the fast and professional boosting.
As you can see the process is not that difficult, structure your actions and buy some boosting services that interests you the most after the release.
Dragonflight Season 2 release date
There is an official date. Dragonflight Season 2 will start on May, 2nd (US) & May, 3rd (EU). Aberrus raid will be opened on the same week.