Diablo 4 Potent Blood Farm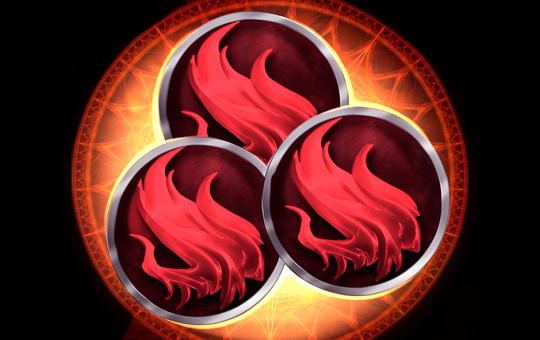 The reason why you might need to purchase Potent Blood in Diablo 4 is because it's the main currency for mastering content in Season 2 of the game. With Potent Blood, you can unlock and upgrade your Vampiric Powers, making your character even more powerful. Of course, you can gather the necessary amount of blood by yourself, as to get it you just need to kill the deadliest blood monsters and unlock Seekers Caches. Although, there is another way, which does not involve lengthy adventures.
We offer you to buy Potent Blood farming, so that you don't have to put yourself at risk and waste a lot of time on acquiring this resource. Just write to us and we will fulfill the task for you in the best way!
Start time: 20-30 minutes / Boost takes: depends on purchased amount.
Buying D4 Potent Blood Currency includes:
The amount of Potent Blood you need.
Multiple Blood Harvest events completed.
All loot obtained while farming Potent Blood will remain yours.
We offer Potent Blood farming service on all platforms: PC, Xbox & PS4/5. Before making a purchase, please check the basic requirements for this type of boost.
Requirements:
a seasonal character;
any level.
How Does the Potent Blood Farm Work?
Allow us to present a concise guide aimed at enhancing your purchasing process and overall experience:.
Select the Quantity of Potent Blood: Use our options to specify the exact quantity of Potent Blood currency boost you require.
Proceed to Checkout: Advance to the checkout stage to complete the payment and initiate the process.
Prompt Support Interaction: Our dedicated support team members will reach out to you in a prompt manner, typically within a span of 3 to 7 minutes, to address any queries or concerns you may have.
Efficient Setup: Our expert team will configure all necessary details, ensuring everything is set up and ready for the boosting process.
Swift Blood Farming: We will diligently engage in the task of farming the specified quantity of Potent Blood with utmost efficiency, striving to achieve this goal in the shortest possible time frame.
What is Potent Blood in Diablo 4?
A resource that was introduced in Diablo 4 Season of the Blood is called Potent Blood. It is used in obtaining and upgrading Vampiric Powers, which will allow you to get an even stronger character, no matter what level it is. Potent Blood is farmed from powerful blood creatures, which represent the main opposing force for the people of the Sanctum in the new season. The most effective way to farm Potent Blood is by killing Blood Seekers and opening Seekers' Caches with Seeker Keys.
How to spend Potent Blood in D4?
Potent Blood is used to purchase and upgrade Vampiric Abilities. These abilities have three levels and Potent Blood is the only way to upgrade them. To upgrade your abilities, go to the Vampiric Powers Tab in the Season Tab.
If you have any additional questions regarding the purchase of Potent Blood Currency, or would like to add any additional items to your order, please do not hesitate to contact us. Our responsive customer service team is at your service 24/7, ready to provide assistance and fulfill your needs. Enhance your Diablo IV experience with the exceptional services provided by Boosthive!