PoE Crucible Challenges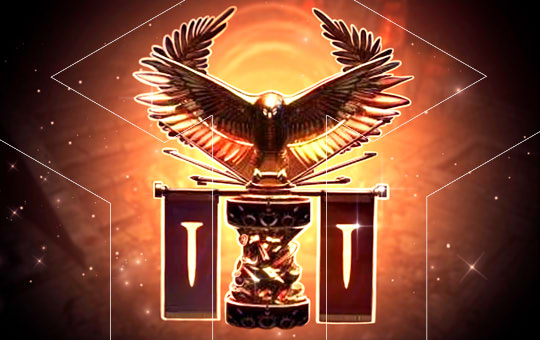 Estimated time for boost
: 
2 days
Estimated time for boost
: 
2 days
PoE Challenges boost is a perfect way to complete all challenges in the current season. Crucible League offers various challenges that reward with exclusive microtransactions after finishing some or all of them. Some of them are quite easy, while others are harder or almost impossible to achieve.
We offer Crucible League challenges for sale for real money for all players who struggle with completion. Remember, that everybody has around 3 months to loot all cosmetics while the League is active. Otherwise, all rewards will be removed when the League ends.
Path of Exile Challenges carry rewards:
Completion of 1-40 challenges in the current League:

x10 challenges - Victorious Armour Set Tier 1;
x18 challenges - Victorious Armour Set Tier 2;
x26 challenges - Victorious Armour Set Tier 3.
x38 challenges - Victorious Armour Set Tier 4;
X40 - Crucible Challenger Trophy.

Other loot that might drop during the service.
You can select any number of challenges with options or pick the specific ones that you have difficulties with.
Before buying Crucible Challenges, please have a look at the minimal requirements for that type of service. Please note, that some challenges might require higher-level character or better equipment.
Requirements:
available on PC only;
softcore mode;
this service is piloted only;
corresponding level of character for each challenge.
Path of Exile Challenges Boosting Guide
League Challenges is a great opportunity to demonstrate your mastery in Path of Exile. The current League called Crucible and provides new seasonal cosmetic rewards for a character. These transmogs are available only for a short duration while the League lasts. That means that players have only 3 months to finish 40 unique challenges during the season.
All PoE Challenges can be divided into four difficulties:
easy (the majority will be completed during story progression);
normal (minimal effort is required to complete those);
hard (players need to make several tries and repeat several times);
very hard (you will need to farm numerous maps and know the tactics to kill end-game bosses).
Players are allowed to combine challenges from different difficult levels or pick the easiest one. But for those enthusiasts who want to achieve all rewards it is still needed to complete all 40 of them. That's where our Crucible Challenges boost comes in handy as it helps to save time and nerves.
If you still have any questions before making an order, please feel free to contact our chat agents. We are online 24/7 and ready to answer all your questions.