Orc Heritage Armor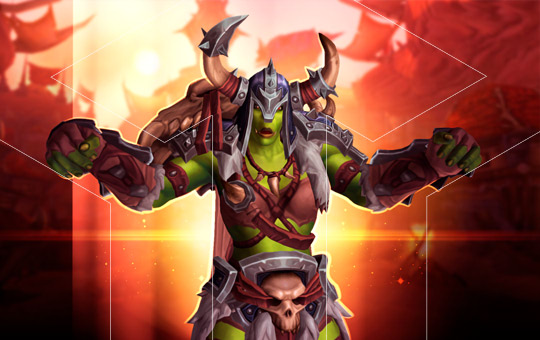 Buy Orc Heritage Armor and enjoy this savage transmog for your Orc character! Orc Heritage Armor is a new addition in patch 10.0.7 of the Dragonflight expansion. Orcs being one of the most iconic races in the game, get a heritage armor that fits them extremely well. This tribalistic and savage outfit is a direct counterpart to the shiny armor of their alliance peers.
We offer Orc Heritage Armor for sale to help you with acquiring this transmog quickly, without having to go through the monotony of questing yourself.
Orc Heritage Armor boost includes:
Orc Heritage Armor transmog set.
Exalted rep with Orgrimmar.
Boost takes: ~6-8 hours.
Important: This service requires an orc character of level 60 and above. Orc heritage armor can be acquired even if character was leveled through in-game services such as the faction/race change. Please make sure to take a look at the requirements before buying Orcs Heritage Armor boost.
Requirements:
level 60+ Orc;
this is a piloted service.
We always use VPN services to provide your account with additional security during the service completion, so you can always be sure that your account is safe.
How to get Orc Heritage Armor
In order to unlock Orc Heritage Armor players have to go through a lot of questing, which might seem tedious for some people. Buying Orc transmog is a quick and easy way to ensure that you are getting this armor in the shortest possible time.
In order to start with the Orc heritage armor questline, players have to locate the quest called "A People in Need of Healing" and go through a quest chain that involves participating in the Kosh'arg festival from the times before Horde even existed.
If questing is not your cup of tea, however, we offer Orc Heritage Armor transmog for sale. No need to run errands anymore, as we will do it for you, while you can enjoy your new and shiny transmog set.
If you have any questions about the Orc Heritage Armor boost or want to add something extra to the service, don't hesitate to reach out. Our customer support services are available 24/7, and we are always ready to help. Expand your transmog collection today together with Boosthive!