CoD Operation Nightmare - The Haunting Event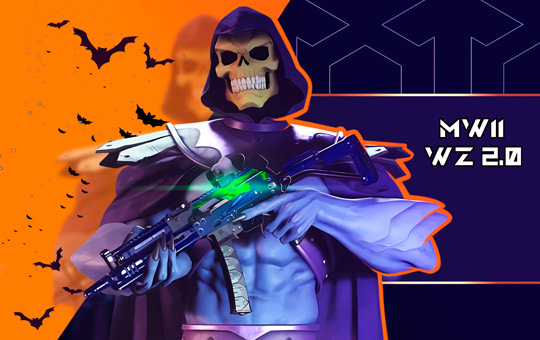 Please contact our managers to order this item
CoD Operation Nightmare boost is a service to complete all Season 6 the Haunting challenges in MW2 & WZ. This is a time-limited Halloween event and some challenges might seem, well, challenging, but not for our team. Buy The Haunting event completion service to get any of them or all at once with a single bundle.
Our Operation Nightmare carries are done on all platforms: PC, Xbox & PlayStation. Hurry up to get our Haunting boost - this event will only be available until 11/6 at 9 AM PT!
Start time: 15 minutes / Boost takes: 1-3 hours per challenge.
MW2 The Haunting event boost includes:
Chosen challenges completed or all of them.
BAS-P Blueprint "Bloody Mess" (for 5/6 challenges).
Unique Calling Cards for defeating each boss.
Some exp for Military and Prestige ranks.
Some weapons & Battle Pass progress during the service.
Select the desired Operation Nightmare challenges and we will finish them in no time. However, we strongly recommend to purchase full Haunted bundle with 15% OFF to fully finish this time-limited event.
Requirements:
MW2 account;
this service is piloted only.
Operation Nightmare Challenges & Rewards
Defeating monsters in the game awards you exclusive Calling Cards for use in Modern Warfare II and Warzone. Moreover, vanquishing The Butcher earns you The Butcher's Meat Hook, a one-handed scythe cosmetic for use in Diablo IV. Eliminating at least five of the six Operation Nightmare monsters unlocks the Bloody Mess Mastery Weapon Blueprint.
There are 6 bosses available for boosting during Operation Nightmare:
The Butcher;
Swamp Creature;
The Pharaoh;
UFO;
Ghost Train;
Evil Spirits.
For those who doesn't like screamers or boring grind, we offer to buy full Haunting event boost and unlock all the rewards. Note: do not forget to link your Activision account to your Battle.net account that is used to play Diablo 4 in order to receive The Butcher's Meat Hook.
How Does Haunting Boosting Works?
You may be curious about the steps involved in purchasing MW2 Operation Nightmare carry. We've put together a comprehensive guide outlining the entire process, ensuring you can acquire Haunting event boost in CoD with ease and peace of mind.
Pick desired challenges or select full Operation Nightmare bundle.
Proceed to checkout, finish the payment and then fill in all required information.
Our manager will contact you within 4-7 minutes to set everything up ready for boost.
We will log onto your account and defeat the chosen bosses in Operation Nightmare.
After the service is finished and all rewards are claimed, we will inform you.
That's it. In case you have any questions before purchasing Operation Nightmare completion service, feel free to chat with our customer support agents. We are online 24/7 and always ready to help with any difficulties or provide a custom offer depending on your needs.